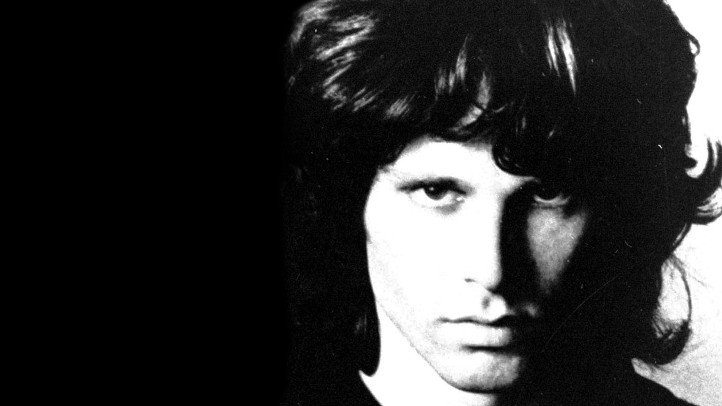 Fans are rather fond of theorizing what their favorite, dearly departed stars would think of our modern times. Would this one actor, now gone for a half century, adore action films? Would that long-gone poet obsess over today's blogs?
And while we try never to indulge in such musings, it does tickle us, a bit, to think of what Jim Morrison, one of history's most famous iconoclasts, would think of being hailed by the city of West Hollywood. After, West Hollywood was a place in which the icon occasionally, as you may have heard, mixed it up, to rather glorious, headline-garnering effect.
But the city so much associated with one of LA's, and the world's, great bands loves The Doors, like so many of us do, and they've proclaimed Thursday, Aug. 16 as Doors Day.
For lots of visiting fans, we'll wager that any day spent on the Sunset Boulevard is Doors Day, of course; the music and all the bands that came after the late '60s superstars are still ever-present in the famous clubs.
But Aug. 16 bears a special surprise: "an all-star band" will rock at House of Blues in honor of Doors Day. Plus? Band buddies'll show to reminisce. It's an invite-only deal, but a message on the page say that purchase of a three-day VIP pass to the Sunset Strip Music Festival'll get you into the show.
Oh, and yes, the Sunset Strip Music Festival also kicks off on Aug. 16. We like the timely homage; after all, groundbreaking music and a certain stretch of Sunset are intertwined in many minds. In the Whisky, and out on the sidewalks, after midnight? The spirit of that Doors-specific sound is still around for many a lifelong fan.
Follow NBCLA for the latest LA news, events and entertainment: iPhone/iPad App | Facebook; | Twitter; | Google+; | Instagram; | RSS; | Text Alerts | Email Alerts
Copyright FREEL - NBC Local Media