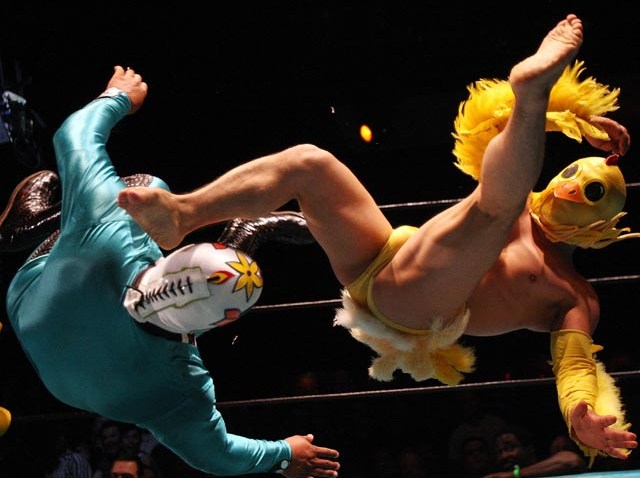 Just in time for Valentine's Day, Lucha VaVoom is back in town with a new show, "My Kinky Valentine."
The show, which combines acrobatic wrestling and burlesque (translation: "Sexo Y Violencia"), has two upcoming performances: Feb. 9 and Feb. 10.
According to organizers, tickets are starting to get scarce.
"Who will be the lucky ones to snatch up the last 20 tix for this Thursday's show?" according to a late Monday morning post on the event's Facebook page.
The much-loved Mexican wrestling-meets-striptease spectacular is back home at The Mayan in downtown LA after a busy 2010 on the road. Among last year's road gigs were Seattle, Portland, Philadelphia, Boston, New York and Chicago.
Tickets range from $27 to $65 and are available online.