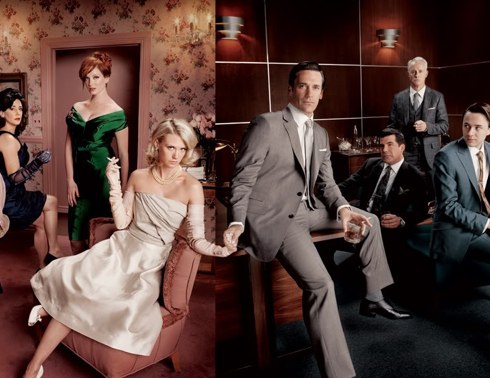 Not knocking relaxed wear or pulled-out tees or nubbily PJs.
Not at all. A pair of sweatpants can be an end-of-the-long-day friend. But when we see the clothes of "Mad Men," we always vow to de-casual a lot of our wardrobe and embrace the A-line skirt, the pale pink crinoline, the Peter Pan collar.
Janie Bryant can get our thanks for putting those fanciful yet achievable wishes in our un-beehived head. She's the costume designer on the hit AMC show, a series that is known very much for its sartorial splash.
Ms. Bryant will be clicking her heels into the Los Angeles County Museum of Art on Wednesday, June 9 for a "Mad Men" fashion show (no stars are listed as attending, but bet the models will be Draper'd-out). We'll also add that the always nice Matthew Weiner -- the man behind "Men" -- is scheduled to be there.
The costumer will chat about the show's characters and their clothing and cachet with author Monica Corcoran Harel. If you don't have a pillbox to put on your bouffant, a nice pair of hose or a corsage would be welcome.
Tickets are $60; time is 7:30 p.m. The evening is hosted by LACMA's Costume Council.
Copyright FREEL - NBC Local Media