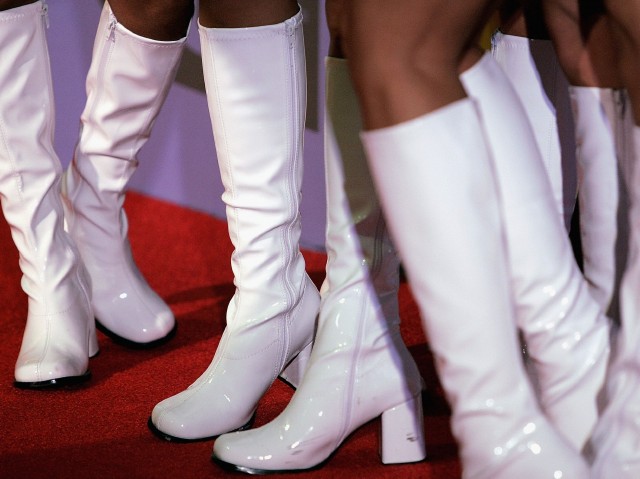 Putting Angelenos in their cars for a tour makes sense. We won't even make any LA-people-love-their-vehicles jokes, because those jokes lost gas around 1995, when they then thumbed it to the nearest gas station, and there wasn't any gas there, either.
But we do like our own music, and our snacks, and our pace. So the It's a Mod, Mod, Mod, Mod City tour, which is hosted by LA Conservancy, is an ideal fit for all of us. It's also an ideal fit for the decade it is covering -- the 1960s -- because, truly, wasn't that the era that everyone piled into the back of the station wagon and drove, drove, drove?
It's a Mod, Mod, Mod, Mod City is on November 8th, it's a self-driving tour, it'll take lookie-loos past landmarks like the Theme Building at LAX, and anyone who likes a concrete swoop or a modular office building should get tickets at once. Modx4 is part of the new The Sixties Turn 50 celebration/site at LA Conservancy.
Now, what will you wear? An early-part-of-the-decade pinafore or something more Cali-flower-child-circa-1967? What music will you have in your car? Jefferson Starship and Petula Clark, we vote. Happy mod-ing, Los Angeles.
Tickets are $30 for non-members.
Copyright FREEL - NBC Local Media