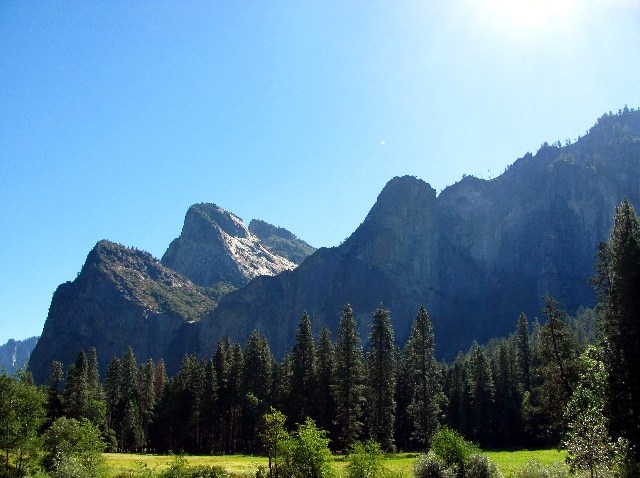 THANK YOU, NPS: The first thing to say about National Park Week, a celebratory stretch which honors our natural treasures each and every spring, is that every week should be National Park Week, as indeed every day should be Mother's Day and Valentine's Day. Making regular visits to our parks kind of falls in the important and essential category, and care and stewardship definitely do. But that said, we're glad there is a week that makes headlines for the parks, and that week in 2011 will run from Saturday, April 16 through Sunday, April 24.
CABRILLO TO LASSEN: National Park Week isn't merely about spotlighting these wild and rocky/sandy/rivery gems. We humans get a treat, too, in the form of waived park admissions. Of course, many of our nation's nearly 400 parks are already admission-free, but several will scotch the get-in fee for the week. In California those parks include Cabrillo National Monument, Lassen Volcanic National Park, and, oh yes, Yosemite National Park.
WATERFALLS APLENTY: Oh, and lookie here. National Park Week falls plunk in the middle of spring, which means snowmelt in a particular valley we just mentioned above, which means H20 tumbling off high cliffs in a dramatic and photographable fashion. That is indeed fortunate. But really, we think we know the answer to the oft-asked question "when is the best time to visit Yosemite?" Not necessarily springtime, or even during National Park Week, but now. Always now.
Copyright FREEL - NBC Local Media