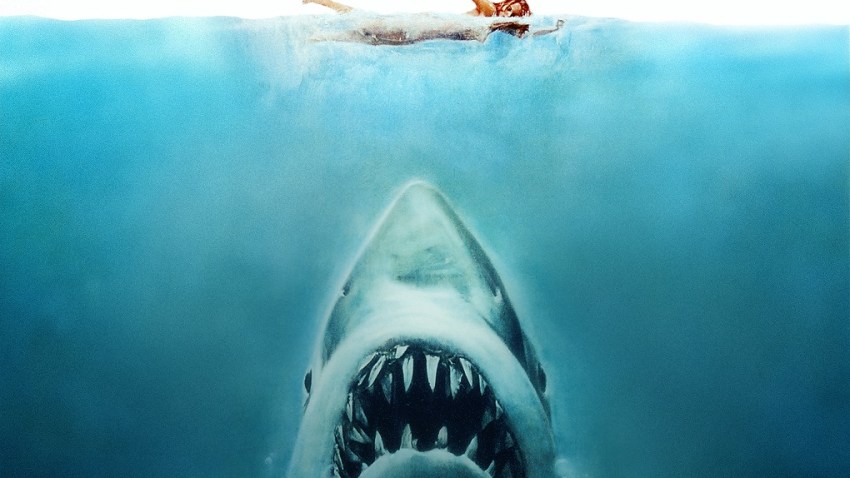 You may snuggling in with "The Shining" or any of the "Saw" flicks while you wait for the doorbell to ring on Halloween night. Or you may be in a mood to gussy up and join other horror fans for movies that'll knock those socks right off ya. Our picks:
"Jaws": Trying. Hard. Not to say the line, but failing. "We're gonna need a bigger boat." Phew. Okay. It couldn't be helped. The gorgeous Warner Grand in San Pedro is showing the famous ocean-adjacent thriller. Show in costume and snag a discount on admission. 9PM, Saturday, October 31st (We should add that while it is a separate ticket, "The Rocky Horror Picture Show" screens at midnight.)
Dusk to Dawn Horror-a-thon: At the Aero in Santa Monica. Everything kicks up at 7:30PM on Saturday, October 31st with a showing of "The People Under the Stairs"; five films follow, so feel free to do the math. It'll be an all-nighter for sure. Good thing there are free treats during the breaks. Also, props for a very eclectic line-up, American Cinematheque. "Society" intrigues.
Cinefamily Bollywood Party & Fundraiser: Oh, there's so much happening here, even beyond the screening of "Bollyweird: The Movie." There's a costume contest, of course, DJing, a phantom photo booth, and delicious dosas from The Dosa Truck. And more, tarot, giveaways, wow. It starts at 8PM on Saturday, October 31st at Silent Movie, and goes to "???" to quote Cinefamily.
New Beverly Triple Feature: They're putting up a bunch of demon movies from the 1980s. Do you need to know more? The crowd'll be plenty rowdy and looking for in-chair jumps. The on-screen terrors start at 7:30PM. Three movies for a tenner. Not scary at all. Saturday, October 31st.
"Night of the Living Dead" + Zombie Walk: Early early early! Friday, October 30th. The Art Theatre of Long Beach is screening both the George Romero flick and hosting a growl-and-roar stroll. Again, this is the night before Halloween. If you show up on Halloween dressed as a zombie, well. Um. Groan with displeasure at mixing up the nights? This'll be a good one, so get there on Friday, zombie folk. 11PM
Copyright FREEL - NBC Local Media