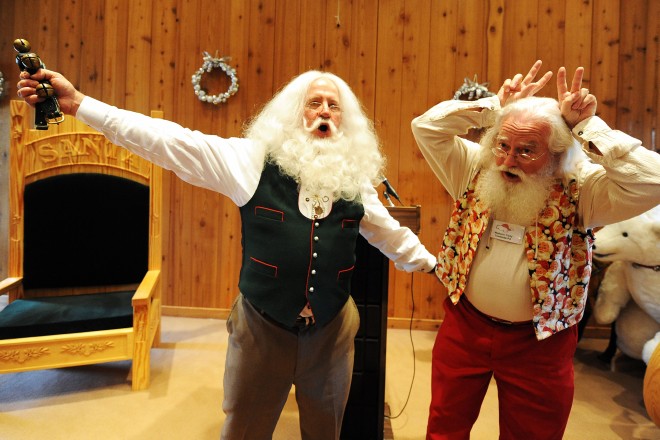 Warble, at the top of your lungs and with much merriment as you can cram into each note, songs of the season as the Music Center hosts a joyous holiday sing-along in the Music Center Plaza as dusk falls on Friday, December 19.
Did we mention it is free? Free, free, free. How we do love that word. When we're all just putting our last pennies together to buy those last stocking stuffers that we always seem to forget about until, oh, right about now, free is fine.
We also like that a real crowd, jovial, be-mitten-ed and be-stocking-capped, gathers for this one. While we've always been fans of caroling, standing with like three other people in front of a patient neighbor's door always made us blush and sing a little less loudly (we swear we never, ever just mouthed the words though). But the anonymity of a large group of people? Oh, we are so hitting those high notes on "Silent Night" with the strongest voice we can muster.
Note: Early arrival is recommended, as it is a first-come, first-served situation. Hope Santa knows...
Music Center Holiday Sing-Along
Friday, December 19, 6:30-8PM
135 N. Grand Avenue, Los Angeles
213-972-3660
Copyright FREEL - NBC Local Media