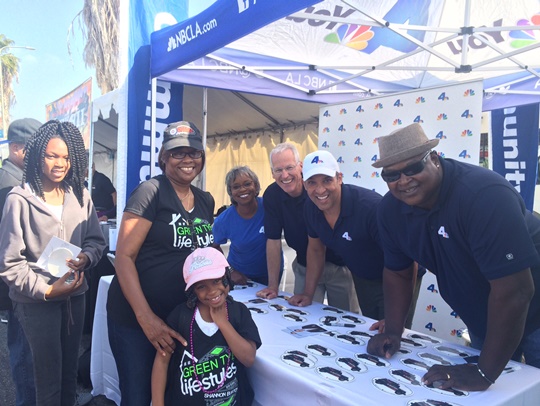 NBC4 Southern California will once again participated in the Taste of Soul Family Festival on Saturday, Ocotober 15. NBC4 hosted a booth and several members of the station's news team were there for special meet and greets and photos with festival goers.
In its 11th year, Taste of Soul is a family-friendly festival that takes place on Crenshaw Blvd between Stocker Blvd and Rodeo Road in Los Angeles, and features a variety of food vendors, displays from local artists and live entertainment.
Founded by Danny Bakewell Sr., the Taste of Soul is presented by the Los Angeles Sentinel and benefits the South Los Angeles community. For more information, visit www.tasteofsoul.org.