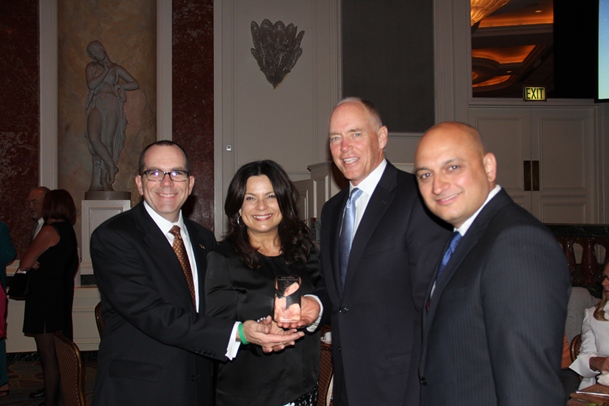 NBC4 Southern California received the Robert Morrison Community Service Award from CASA of Los Angeles, which is a Court Appointed Special Advocates nonprofit dedicated to recruiting and training volunteers to advocate for the 27,000 abused and abandoned foster children in L.A. County's dependency court system.
At CASA's 1st Annual Evening of Dreams Gala, NBC4 President and General Manager Steve Carlston accepted the award on behalf of the station. He emphasized the station's long history of giving to philanthropic causes and recognizing diverse communities throughout Southern California.
In fact, NBC4 honors local heroes and organizations making a difference every Sunday night with "Life Connected," which connects people and communities through goodwill, celebrating our cultural richness and similarities.
CASA's profound inspiration was a catalyst for NBC4 to launch a new public service announcement (PSA) campaign called "I Am a Volunteer." The campaign will feature NBC4 news talent and organizations like CASA to inform and encourage volunteerism throughout the Southland and profile how our viewers can make a difference in the lives of others.
Look for more on "I Am a Volunteer" on-air, at www.nbcla.com and on Facebook and Twitter very soon.
To learn more about advocating on behalf of foster children, visit CASA.