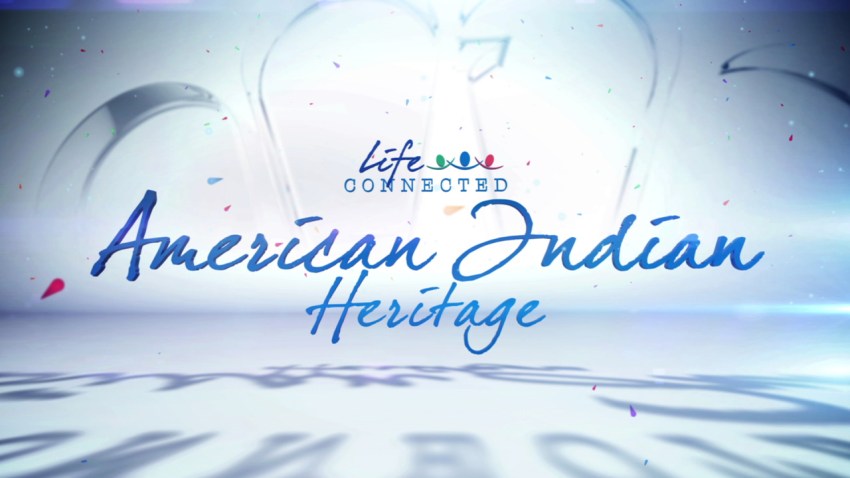 In celebration of American Indian Heritage Month (November 1-30), NBC4 will air a 30-minute special that features the historical influence, achievements and traditions of the American Indian culture on Sunday, November 25 at 9:30 a.m.
NBC4 has a long tradition of recognizing the diverse communities that make up the region's unique landscape. The American Indian Heritage Month Special was produced as part of NBC4's Life Connected news segment, which highlights stories of triumph in the community and profiles individuals or events that have enhanced the lives of others.
Whit Johnson, co-anchor of NBC4 News at Noon, hosts the Special, which features interviews with several guests of American Indian descent who share their knowledge about various cultural issues.
The Special starts with Johnson welcoming Paula Starr, Executive Director of the Southern California Indian Center (SCIC). Starr talks about the organization's community programs that support the general welfare and education of American Indians. She discusses the Center's parenting classes that help families carry on traditional customs and showcases materials constructed for newborns such as special cradleboards, baby moccasins and umbilical cord pouches.

Additional guests include Kenn Couch, General Manager, and Tim Harjo, Chief Content Officer, of First Nations Experience Television (FNX), the first Native American channel in the United States. Couch and Harjo discuss the station's historic launch in September 2011 and its mission to share cultural stories and documentaries that have not yet been seen on mainstream media.
Another guest is Kat High of the Haramokngna American Indian Cultural Center, who rounds out the program with an interview on the 'Art of Traditional Basket Weaving' and why it's under the threat of extinction. She showcases scarce plants used in basket weaving and discusses how the Center is helping preserve the art form by working with various groups to nurture the growth of native plants in public park lands.
Mekahlo Medina, reporter with NBC4, also contributes to the Special with a report on how social media is playing a role in keeping American Indians connected through a new social network, similar to Facebook, designed specifically for the Native community. In addition, NBC4 has been airing several PSAs throughout the month in celebration of American Indian History Month.