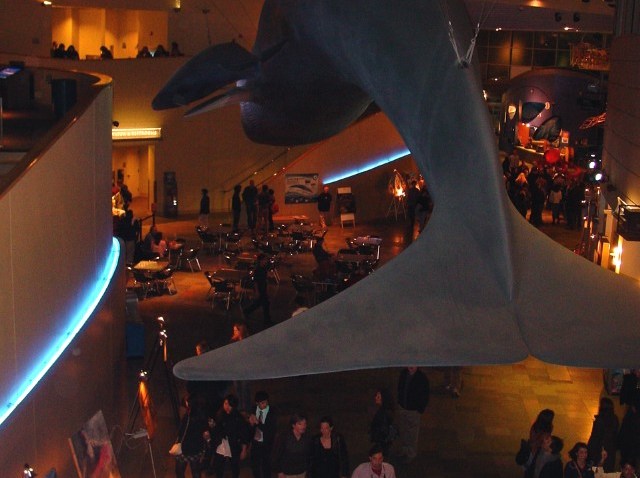 Great sharks! All of these museums and zoos and educational institutions staying open late means that we can truly call our tween dreams fulfilled.
All of those books we read as children. Where you could rule a giant, important building after dark. You remember.
The Aquarium of the Pacific will be staying open later on Friday, June 25 for Night Dive. Much like the Natural History Museum recently did and the Los Angeles Zoo will soon do, the aquarium is inviting adults to come listen to music, have a cocktail, and stroll around peering into all of those fish-swimmy tanks.
Should knows: John Culqui will be doing "live painting," Lemon Sun will be rocking, there will be a bike valet. Hours are 7-10 p.m. and the price is $11.95; drinks/food additional. Another note: If you're over 18, you're free to attend, but the bar is open to the 21+ crowd, obviously.
Say howdy to the Grunt Sculpins and Balloonfish for us. Favorites. Don't be jealous, jellies. You're majestic, too. There's room enough in the sea.
Follow NBCLA for the latest LA news, events and entertainment: Twitter: @NBCLA // Facebook: NBCLA
Copyright FREEL - NBC Local Media