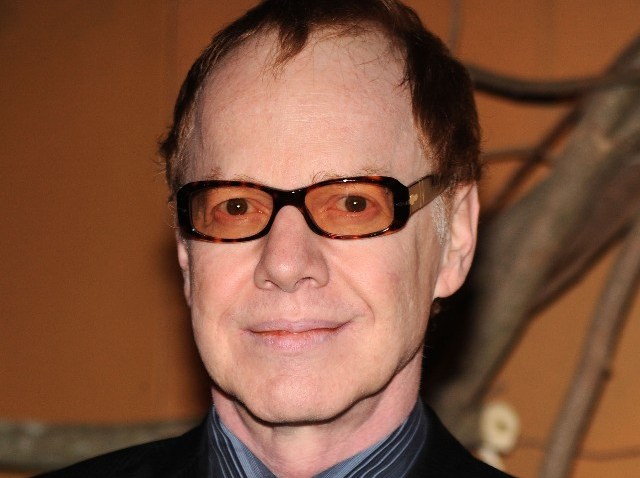 Live in Los Angeles long enough and you start subscribing to Take Things for Granted Monthly. Big concerts, big shows, big big big? Yawn. Yeah. That's always happening 'round these parts.
But it is a subscription we all need to cancel. It's just clutter, bad clutter. For example, when we heard that "Tim Burton's The Nightmare Before Christmas" would be returning to the El Capitan for a Halloweentime run, we at first were like, "okay, we knew that would probably happen." And that reaction? Is exactly what we're talking about. Taking for granted.
Two granted-taking-for-ending zingers were soon to follow, though. One, that this showing of the beloved, oh-so-Tim-Burton-ish classic would be in 4D. 4D! Do we need some sort of special suit for that?
And two. Wait for it. Composer Danny Elfman -- the beautiful voice of Jack Skellington himself -- will appear at the opening night festivities. That night is Thursday, Oct. 21, and the time is 7 p.m., if you want to run right out and nab tickets. This is described by the people putting this on as a "rare appearance," and the describer of that sentiment is not joking.
Mr. Elfman will be appearing in advance of the soon-to-be-released "Elfman & Burton 25th Anniversary Music Box," a CD-laden musicale extravaganza of the highest and most haunting order. If you think there will be a lot of tunes from the two artists' cinematic collaborations on these discs, you would be correct sir/miss. And word is Mr. Elfman will "premiere" some of the material that night. Sweet Sally indeed.
"Tim Burton's The Nightmare Before Christmas" in 4D will be at the El Capitan Theatre in Hollywood from Thursday, Oct. 21 through this-is-Halloween-Halloween-Halloween night.
Copyright FREEL - NBC Local Media