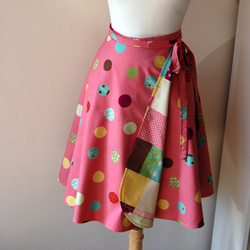 By now, you've probably heard about the Ellen Page-penned TV pilot about hipster chicks who move from Williamsburg to Silver Lake and end up immersing themselves in art and handmade crafts, yes?
Newly-opened Silver Lake craft store Home Ec looks like it might have been made to order for the show. Located in the heart of Sunset Junction, the store is cozy and welcoming, but clean, modern and light. Yes, there's the usual crafty stuff (nothing says love like a hand-knitted Christmas cactus), but the store also stocks gorgeous fabrics and patterns. There's also a course on how to make a reversible wrap skirt – their version looks like something Lilly Pulitzer would love.
For more stories from Racked LA, go to la.racked.com.
Copyright RACKL