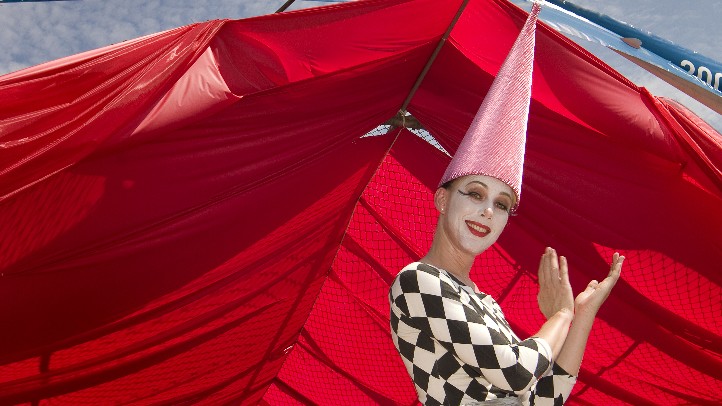 When we heard that the Santa Barbara French Festival, famed for its colorful Poodle Parade and can-can-ery and such, was canceled for 2011, we did not feel very ooh la la.
Of course, major happenings get postponed for a variety of reasons, but perhaps this year there was a ray of sunshine in the change of date; it turns out the fest was going to fall on the weekend of the 405 work, meaning that southerly visitors might not make it. Le sigh.
While we wait in hope for the Poodles' return next year, we can celebrate our city's own excellent Bastille Day celebration, which is happening at the Monticello Lodge at Elysian Park on Sunday, July 17.
Always popular? The tray-in-hand Parisian waiter races. Street performers, clowns and such, always draw onlookers. And the food and wine? Yes. Popular. Trés popular.
Entry is $5, and we should also mention that this is the decade anniversary for Bastille Day Los Angeles. Raising a glass of something bubbly to that.
We'll also raise a glass of bubbly to the longer hours. While many festivals tend to wrap up around the dinner hour, Bastille Day kicks off at noon and pirouettes, harlequin-style, straight through to 9 p.m. There will be a harlequin or two there, Bastille Day people? Please say oui.
Copyright FREEL - NBC Local Media