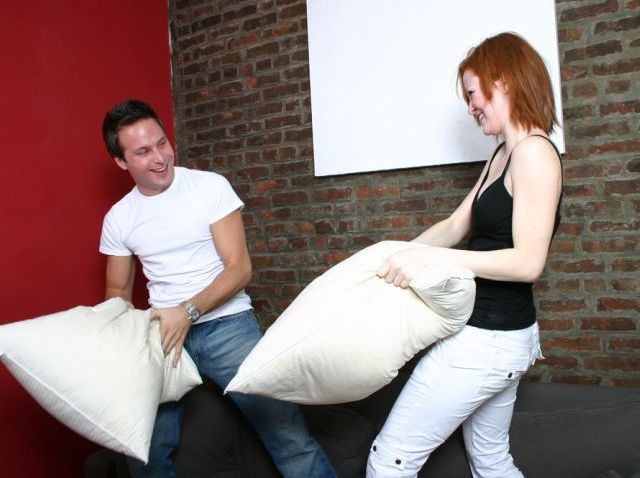 In a world that could often use a bit more levity, International Pillow Fight Day has been fighting the good fight. Because, truly: Can one swing a plushed-out square at a friend and not laugh? We'd even bet that a pillow fight delivers more shrieks of delight than your average roast, or tried-and-true knock-knock jokes.
If you're looking for a bit of that release, and you're looking to laugh among fellow Angelenos, you can, on Saturday, April 2 at 2 p.m. Pershing Square will once again be the International Pillow Fight Day LA location, meaning that at 3 p.m. a lot of people will probably be walking into downtown pubs and restaurants with pillows and flushed faces. Call it a "Flush Mob" if you like.
Hmm.
We will make note of the note we see this year (perhaps it has been included on the site in years past, but we're glad to see it now): ONLY HIT PEOPLE WITH PILLOWS/DO NOT HIT PEOPLE carrying CAMERAS. (The presence of all those capital letters says the organizers are serious about this, believe it.)
This cap'd-out request says to us two things: The pillow fight isn't total chaotic merriment, which is good. And two, a lot of observers show up just to observe, which is good.
Feel like celebrating International Pillow Fight Day elsewhere? Here are the around-the-world locations.
Copyright FREEL - NBC Local Media