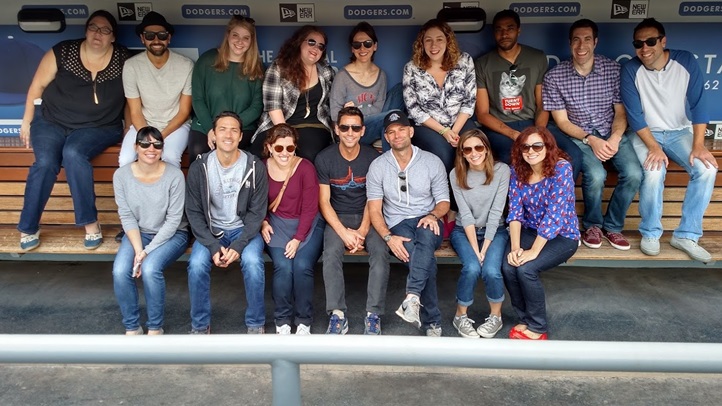 SIGHTSEEING WITH ZING: We're often advised to "play tourist" in our city, so much so that it has become a frequent, if almost annual, suggestion seen in the travel section of our town's local publications. But connecting with the concept, and figuring out what that means -- must you hold a map and act as if you don't know the layout of your city? -- can be even more tiring than putting together a tourist-cool itinerary involving regional destinations. This is where Mystery Trip comes in, a seen-around-LA (and in Northern California, too) experience that takes locals to fab spots, some of which they might have been to before, but not in such an in-depth manner. The twist to all of this? The "Mystery" in the name: Guests "don't know where they're going until they get there." A result of this quirky policy? "No two trips are the same," says founder Dave Green, which means Angelenos can play tourist, with a delightfully surprising outcome, a number of times with the outfit, and expect to have a different experience. Indeed, the "find out when you get there" element means...
TRANSPORTATION IS COVERED... in your ticket price, as is a meal. Yep, a meal, making Mystery Trip like an actual all-inclusive tour you might find abroad, but with a local 'n lively element. The meal does not include a beer or wine, do note, but do note you're free to order that on your own, if that's your jam. What also should be your jam is possessing a sense of discovery about spots, from the beach to Dodger Stadium, destinations you may have visited once or a dozen times but never truly dug into in any go-deeper way. The surprise element, and the fact that small groups comprise a usual outing, have made it quite the thing for office groups and bachelorette parties and other teams of people who don't want to sit around a table to talk but want to go and do in a see-the-city, be-delighted manner.
COST? That depends on the length of the trip and where you'll ultimately go (the "Mystery" in the title is no joke). But if you are up on getting out of your comfort zone -- something the company holds near and dear -- then this could be your bag. And it solves that whole "being a tourist" thing in your own city. Sure, you want to, but the starting can sometimes seem insurmountable. Let Mystery Trip whisk you off to a place you may have never been, or a familiar place you'll eye with fresh vision. Eyeing familiar places with fresh vision is the best.
Copyright FREEL - NBC Local Media