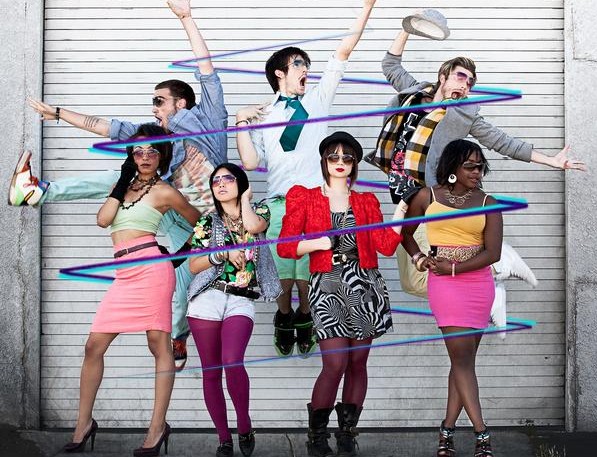 Fact: With things going how they've been going, people, in general, have not been doing enough rockin', and they sure as skinny jeans aren't doing nearly enough poppin'.
Thank goodness those two elements are being put together and tied up with a sparkly shoelace, at least for one day. That day is Wednesday, Aug. 25, the place is the Fashion Institute of Design & Merchandising downtown, the event title is indeed "Poppin' and Rockin' '80s Style," and your poppin' professors for the day will be Fanny Pak, of the MTV show "America's Best Dance Crew."
It is, in short, a very '80s kind of lunchtime -- it's running from 11 a.m to 1 p.m. -- so we'd definitely leg-warmer-it, if you can stand it in the heat. A Fanny Pak EP will be for sale, there will be a trunk show (Scratch Tracks accessories), and a contest, too.
Fanny Pak will perform in the midst of all of this Madonna-decade-ness. It's happening at Grand Hope Park, right outside of FIDM. Now, to find that crimping iron...
Copyright FREEL - NBC Local Media