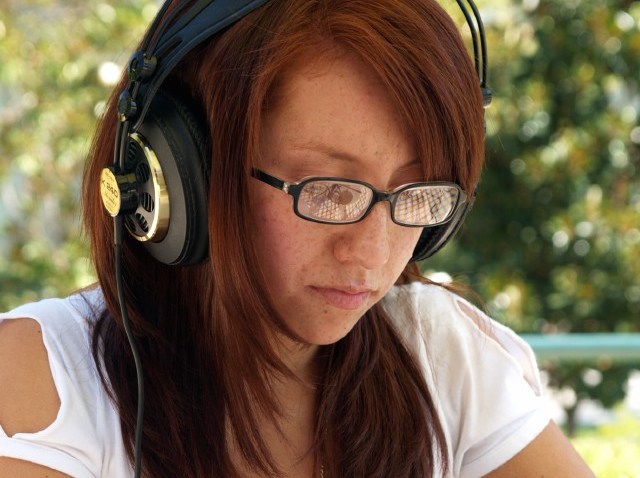 It's a perfect time of year for Recording for the Blind & Dyslexic to kick off its national volunteer drive, Record-A-Thon. The LA Times Festival of Books, our city's largest literary event, is just ahead, and the love of the word and of knowledge is in all our hearts. Is that love in your heart? You know it is.
You may have seen Recording for the Blind & Dyslexic on Huell Howser, or represented elsewhere in the city. RFB&D volunteers record textbooks for students with print disabilities, whatever level the student is at, whatever grade. And volunteers will record anything that student needs, math textbooks, lit anthologies, history guides.
Do you love reading? How about reading aloud? Get to the RFB&D on Tuesday, April 20 or Thursday, April 22. As part of Record-A-Thon, Recording for the Blind & Dyslexic will be holding two open houses, where you can get all the info on volunteering.
No pressure. There will be cheese. Wine. Chitchat. Be confident. You won't be expected to read in front of a crowd if you drop in.
And you'll see already established volunteers ensconced in the Hollywood center's many audio booths, recording away; in fact, during Record-A-Thon, many volunteers have committed to putting in double or triple their usual hours.
Don't doubt yourself. Again, if you love words, and you want to volunteer, go to one of the open houses during Record-A-Thon. 6-7 p.m., April 20 and 22.
Copyright FREEL - NBC Local Media