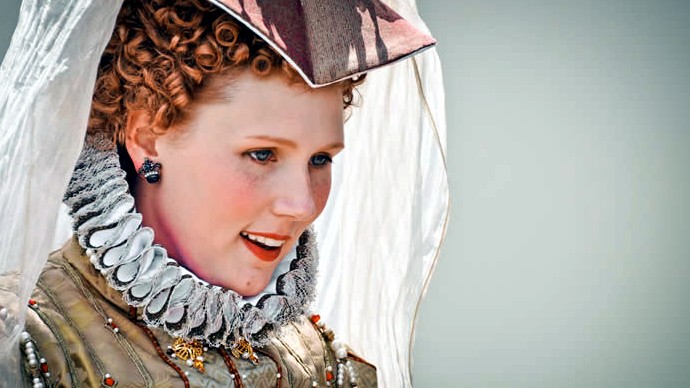 It's always charming to see an event that's based an era that's now several centuries long gone to garner contemporary buzz.
But the Original Renaissance Pleasure Faire has a way of doing just that, and never more so than this year. That's because it is about to introduce its first female jouster in its 50-year history. Oh, and yep, the second part of that sentence is the second big crown the Faire is wearing this spring: It is indeed celebrating its Golden Jubilee.
So what's on tap for the April 7-May 23 run? Special weekends, of course; an Easter parade, a Time Traveler weekend, and Bacchanal and Masquerade are just a few of the to-dos in the works.
You don't need to coordinate your visit with a special event if you just want to take in the sights, sounds, and turkey legs of SoCal's sprawling festival. Every weekend is ye olde fun time. Today we're obsessing over the map of the grounds, which supports the idea that there's a lot afoot, regardless of weekend. (Oh, heck yes: There's a whole alley called "Fyne Food.")
And we do indeed keep mentioning "weekends" here; that's because Ren Faire is a weekend thing, so don't go making for Santa Fe Dam on a Wednesday. Well, you can of course, and you can wear your Elizabethan gown and all, but it may be an empty errand. Best wait for a Saturday or Sunday.
An adult online ticket is $23.
And now: jousting!
Disclosure: The Original Renaissance Pleasure Faire is a client of NBC4, advertising on air and online.
Follow NBCLA for the latest LA news, events and entertainment: Twitter: @NBCLA // Facebook: NBCLA
Copyright FREEL - NBC Local Media