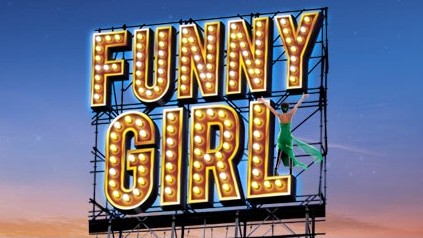 What would Fanny Brice do in the face of a difficult situation?
We suspect the plucky Follies gal would lift her chin, flip her boa over one shoulder, and vow to soldier on, regardless of the unlucky hand life was dealing her. Because sometimes things don't work out as planned.
Such is the case with "Funny Girl." The musical was set to take over the Ahmanson Theatre for much of January and February. But a Center Theatre Group announcement, sent at the close of last week, says the show has been postponed "given the current economic climate."
"Funny Girl," with its razzmatazz costumes and big set pieces, is not an inexpensive show to stage. The price tag was put at somewhere around $12 million, a price investors couldn't meet.
But, as with all things Fanny-Brice-ian, there is bit of a silver lining; if you have tickets, they'll "be honored for the newly selected production" that will take the musical's place. Or you can get a refund by calling 213-628-2772. Keep an eye on this space, or the Center Theatre Group site, for what's ahead.
And here's hoping the rain on Fanny's parade wraps soon.
Copyright FREEL - NBC Local Media