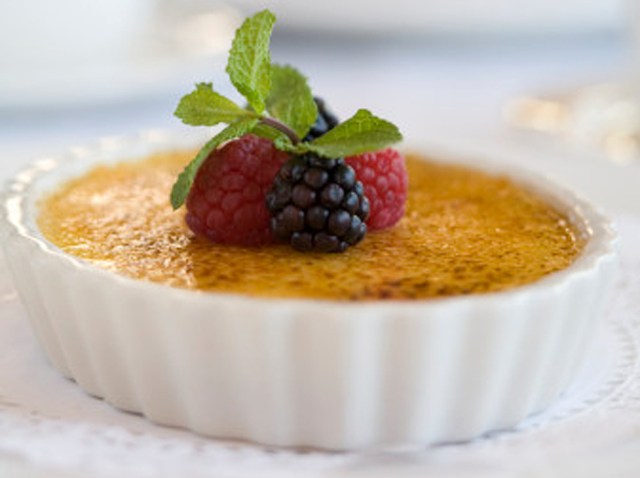 When you have three words in your name, and you're an event or a holiday, chances are that one of the words will lack in sparkle or not hold up to the other two.
But "Free Dessert Day" kind of has it all. "Day" is positive; it connotes a good period of time. "Dessert" doesn't need gilding. We all like. And "Free"? C'mon. Slap "Free" on the front of anything and you've got a party.
Sept. 15 is Free Dessert Day, says OpenTable.com. That means if you book at an OpenTable restaurant -- in Los Angeles those include Bistro du Soleil, Maison Akira, Mi Piace, and The Six, among many, many others -- you get a goopy yummy item at the end of the meal that will not appear on your bill.
There's pre-stuff to know, but it is easy pre-stuff. Most places are going with "a dessert off our regular menu" but you'll find special treats here and there. The fondue with the strawberries and bananas at Yojie sounds like it might be squarely in the scrumptious department.
This, by the way, is in celebration of the "Top Chef Just Desserts" debut on Bravo. Get details and get reserving.
Copyright FREEL - NBC Local Media