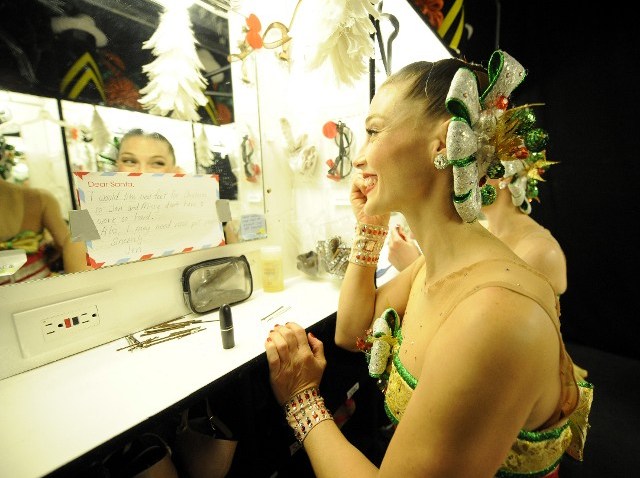 Dear New York: Your mechanized shop windows and your giant trees and your Central-Park-y rinks and the fact that you can really wear ear muffs around town, if you so please, and you often please, will forever bewitch Southern Californians.
And the rest of the world. After the North Pole, NYC is just Yuletide Central, and the annual, very-long-running Radio City Christmas Spectacular is a major ingredient in that particular potion. But Radio City has gone on the road, of course, and while we can't stand ear-muffed and teeth-chattery outside on the Avenue of the Americas, waiting to go in to see the Rockettes, we can enjoy the Rockettes here in LA.
Many people will be doing just that over four days and nine shows at the Nokia Theatre. The four days are Dec. 9-12, and the reason that there are many more shows than days is that there are matinees, of course. The Spectacular has been a family go-to for decades upon decades, and the daytime show is a tried-and-true Radio City staple.
And Angelenos, even if you can't ear-muff-it-up, you'll want to wear something a bit fancy, yes? We'd even go with what that Rockette has in her hair in the photo above. Remember when people use to gussy up for theatrical extravaganzas? Okay, maybe we're not talking to you. Probably you still do. But a little dressy-dressy during a special time of the year is just pure class, is all.
Copyright FREEL - NBC Local Media