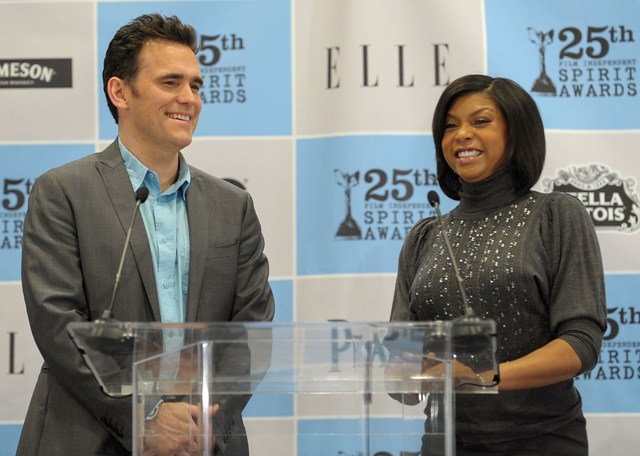 What were you like at 25?
Or what do you imagine you will be like at 25? Pretty much all of us can agree that it is a fine age for trying new stuff. Packing the moving truck. Moving out the parents' basement. Mixing it up and putting the "cuh-" in "cuh-razy."
The Film Independent Spirit Awards are doing just that on Friday, March 5. It is the 25th outing for this indie-loving-on ceremony, and while the show has gotten much associated with the beach in viewers' minds, it has now headed downtown, for LA Live. Here are the nominees, if you need to bone up.
There will still be a tent, at LA Live, we might add. What are the Spirits without the gargantuan tent teeming with indie celebritydom?
A trio of must-tells before this post ends. 1) Eddie Izzard is host. Which means 2) you'll be watching live on IFC, because one never passes up a chance to see Eddie Izzard live and 3) nobody should get attached to the Spirits-at-the-beach thing. Turns out, it has been all over town, including the Roosevelt and Raleigh Studios.
So will LA Live be its final home? Like a good indie film, we're counting on more twists.
Copyright FREEL - NBC Local Media