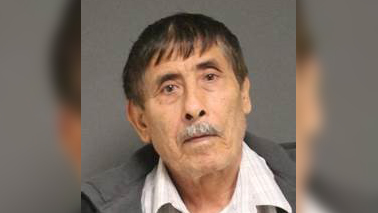 A man whose wife was the baby sitter for two children is accused of repeatedly molesting in Tustin, beginning when each girl was 4 years old, was scheduled to make his initial court appearance Monday Nov. 5 on felony charges.
Gerardo Garcia Lopez, 67, was charged Oct. 4 with two counts of lewd acts with a minor and four counts of lewd or lascivious acts with a minor younger than 14, with sentencing enhancement allegations for multiple victims and substantial sexual conduct.
The Spokane, Washington resident was arrested on a warrant Oct. 26 and waived extradition to Orange County, Tustin police Lt. Robert Wright said.
Lopez was booked into the Orange County Jail on a $1 million dollar bail.
The defendant's wife was the babysitter of both alleged victims, who did not know each other, according to Deputy District Attorney Kristin Bracic.
One of the girls was molested from 2005 through 2006 and the other from 2002 through 2004, Bracic said.
One of them came forward to authorities in December 2011, but there wasn't enough evidence to corroborate the allegations and prosecutors initially declined to file charges, Wright said. The other girl came forward with allegations in May 2016, he said.