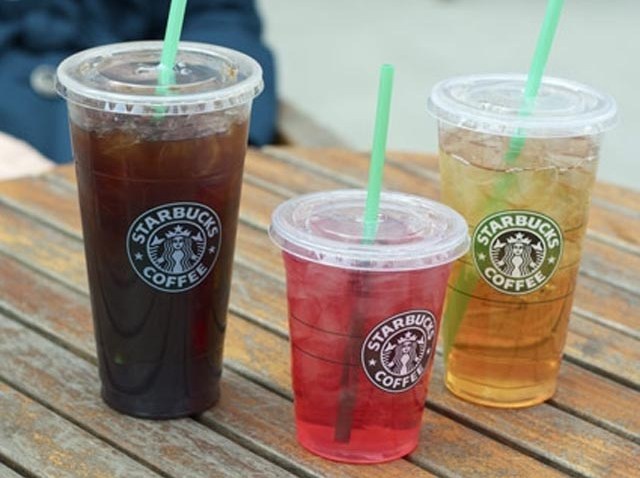 Starbucks has added a new larger size to its stable of drinks. "The Trenta," which means 30 in Italian, towers over the Starbucks current champion, "The Venti," Italian for 20.
The Trenta size (31 oz.) is only available for Starbucks Iced Coffee and Tazo Iced Teas. Starbucks provided this statement when asked about their new drink size:
Starbucks is introducing the Trenta (31 fl. oz.) size cup to meet the requests of customers asking for a larger sized cup for their favorite refreshing iced. Trenta was introduced in 14 South and Southwestern states on January 18 and California on February 1, and become available nationwide on May 3. The Trenta cup will be available only for Tazo Shaken Iced Tea and Iced Tea Lemonades and Starbucks® Iced Coffee. Unsweetened the beverages have fewer than 90 calories, and sweetened iced coffee or tea in a Trenta cup has fewer than 230 calories.
So how big is the 31 oz. Trenta? Larger than the average human stomach and just one ounce shy of 7-Eleven's Big Gulp.
The new size will be available in all U.S. Starbucks by May 3, according to the company.
---
"Oops: New Starbucks Cup Leaks Live on Air"
The NBCLA studio gets a bit wet when the new Starbucks cup can't manage to hold its coffee. Watch the video:

View more news videos at: http://www.nbclosangeles.com/video.