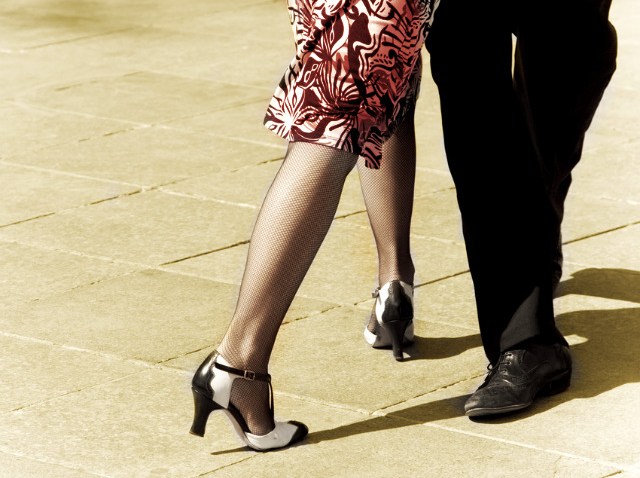 Much thought is given to an evening's entertainment, and a lot of thought is given to setting. But it seems as if little heed is paid to what you're actually being entertained upon, and how the material below you could impact the flavor of the night.
Which is one reason Tango on the Timbers charms (besides the fact that alliteration rules, and anyone who says otherwise should kindly rethink their stand). The tango part says there will be dance; the timbers part says it is happening at Santa Monica Pier. Not the timbers in the forest. Tangoing upon those would involve cranes and harnesses and such.
The tango-themed event is strutting on Thursday, Aug. 25. If you know the Twilight Dance Series, you know this is free. And if you know the Twilight Dance Series, you know an instructor will be on hand to give help on the finer points of holding your partner, turning a leg with drama, and moving across the woodsy boards of the pier with confidence and aplomb.
We should note that everything gets going at 7 p.m., like past Twilights, but lessons kick off at 6 p.m. We'll also note that this free Pier favorite only has three Thursdays to go, so if you haven't been, now is the time.
Copyright FREEL - NBC Local Media