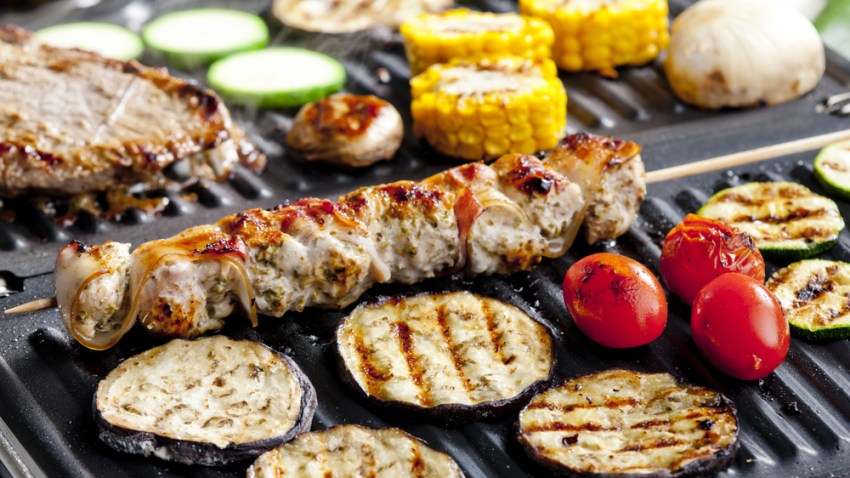 Each summertime seems to bring with it a new batch of outdoorsy, break-out-the-grills-and-kettle-corn-drums food festivals. A new one might include food trucks or a competition, but you can always count on several freshman foodie events making a warm-weather debut.
But the tried-and-true staples of summer continue to draw the crowds, too. In fact, one can start associating a certain weekend of summer with a certain festival if one goes often enough. Such is the case with the long-running Taste in San Pedro, a water-close gathering that traditionally set up shop over the first weekend in August.
We imagine a lot of people will be making for the Port of Los Angeles, as usual, that first weekend, but here's the headline from July: Taste in San Pedro will be rescheduled, due to "financial constraints" per the Board of Directors.
That shouldn't stop you from considering a day at the Port, of course; San Pedro has had quite the headline-making season, what with the arrival of the USS Iowa. The World War II-era battleship is now open as a museum and is definitely open over that first August weekend.
For more happening in the San Pedro area, check out the latest in galleries and music. To keep up on what the future holds for one of SoCal's best-known food festival, keep tabs at Taste in San Pedro.
Follow NBCLA for the latest LA news, events and entertainment: iPhone/iPad App | Facebook; | Twitter; | Google+; | Instagram; | RSS; | Text Alerts | Email Alerts
Copyright FREEL - NBC Local Media