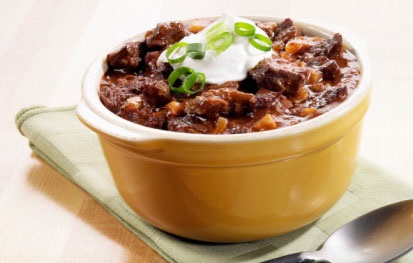 THE WEEKEND AFTER: Three-day weekends can sometimes make everything in their vicinity pale by comparison, what with the big festivals and the barbecues and the parades and the fairs. With that in mind, it's those community come-togethers that follow a holiday weekend that cheer in their own special way, and Tustin will be raising that cheer on Sunday, June 1. That's the date of the city's annual Street Fair, and it is indeed a big'n. It's marking three decades this year, and it fills out the day with craft booths, eating, beer, eating, and eating. Oh, and eating, but we'll get to that chili-licious part of the proceedings in a moment, because we first have to marvel at the array of stage contests that go down at the fair.
LIKE... chili pepper eating. Yep, that happens, and, yep, tongues shall burn, and, for sure, people will wince, but have you ever met a person who pops peppers on the regular? They tend to raring to go in this field. If cooler foods are your bag, watermelon eating is another competition. Ah. Mouth chilling down now.
BUT NOW FOR LONG: A chili cook-off is the day's delish centerpiece. Chili any time of the year is acceptable and desired, but the first week of the unofficial summer season? Yeah, we want it. We also want to swing by the pancake breakfast, too, which is five bucks. Oh, admission to the fair is free, but show with cash for all the foody, brewy doings.
Copyright FREEL - NBC Local Media