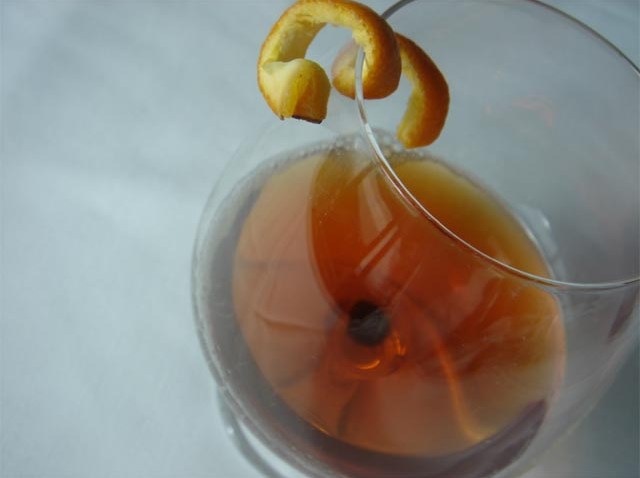 Refund or no refund this year, taxpayers may still be eligible for some "Refund Punch."
The fruity, tax-themed cocktail combines rum, strawberries, mint, limejuice and a splash of club soda. All day Friday at Gladstones in Malibu, the libation will cost you $4.15 (get it?).
The adult-festive beverage is just one of this tax season's IRS-worthy drink specials around LA:
--"1099 Sweet Return" -- A combination of Oro Blanco grapefruit, blood orange juice, No. 209 Gin and St. Germain elderflower liqueur. Cost: $10.99 (get it?). Locanda del Lago, Santa Monica, April 15*
--"The Write Off" (pictured, above) -- A twist on the classic Manhattan with Bulleit rye whiskey, sweet vermouth, a dash of bitters and a garnish of fresh orange. Cost: $14 (what, no cute price?). Napa Valley Grille, Westwood, April 15-17*
--A half-dozen oysters with a glass of select sparkling wine. Cost: $20. Cafe del Rey, Marina del Rey, April 15
Although these deals are all focused on April 15, this year's tax deadline was actually pushed back to April 18.
Just another reason to celebrate.
---
*[Update, April 7] -- With Tax Day getting extended, so have the deals. Locanda del Lago and Napa Valley Grille have both agreed to offer their drink specials April 15-18.