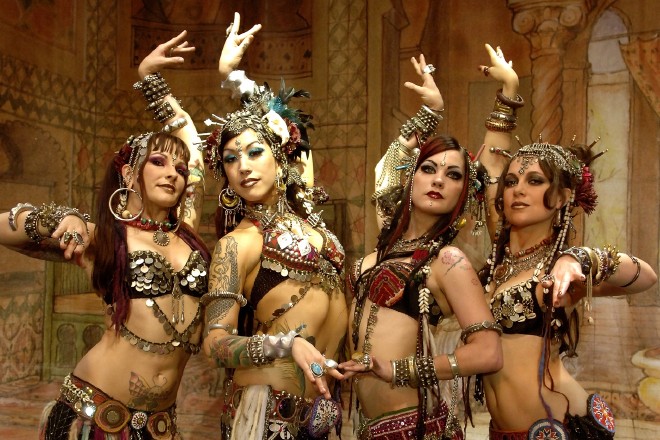 Bellydance is truly one of those experiences that must be seen in person. We've all seen bellydancers in plenty of films, twirling various veils and coiling their arms overhead while charming a group of travelers or dignitaries or royalty. But to be before a bellydancer, right there, is to be swept up in a traditional dance that is completely enchants.
The troupe, decked out in brightly hued ribbons and skirts and necklaces, excels at enchantment in The Art of Bellydance show. Not only do they perform the traditional dances of the Middle East, as well as moves and steps that have been explored for hundreds of years, but they put a clever and contemporary spin on other routines. In a past show the dancers took on a "bellynesian" dance, a Polynesian-themed number that intrigues.
Hailed as "the world's only full-time, professional bellydance troupe" -- impressive -- the Bellydance Superstars make us want to sign up for a lesson or two. Maybe the whole audience will want to after seeing these acclaimed artists. We wouldn't doubt that one bit.
The Art of Bellydance
Wednesday, February 11 and Thursday, February 12
8PM
El Portal Theatre, 5269 Lankershim Boulevard, North Hollywood
Copyright FREEL - NBC Local Media