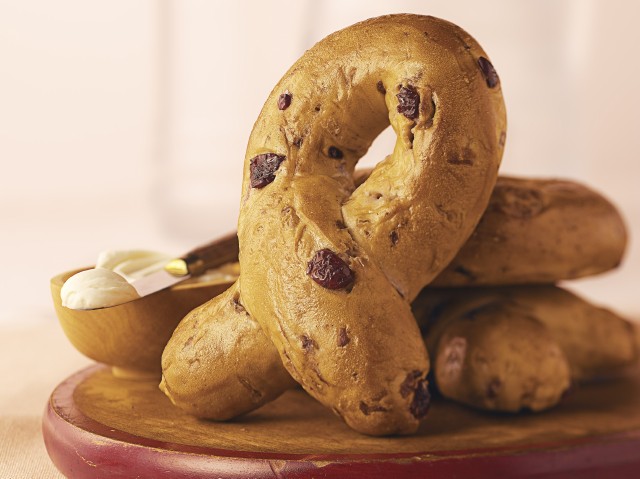 We want a dozen. Because it is October, which is Breast Cancer Awareness Month, and the bagels are only available in October, and Panera Bread is making 'em. And part of the sale from every bagel will go to to a breast cancer charity.
You can find out what organizations will benefit at your local Panera (they should have all the info). But, with just a third of the month to go, we'd order our Pink Ribbons and quick.
What's in the ribbon-shaped treat? Dried cranberries catch our eye, as do the cherries. Oh, and honey. Vanilla, too. Sweet.
Panera asks that you give them a two-day head start on your Pink Ribbon Bagel order. Are you on office bagel duty this Friday? Can you switch days with someone and surprise your coworkers while helping support the fight against breast cancer? Best order now.