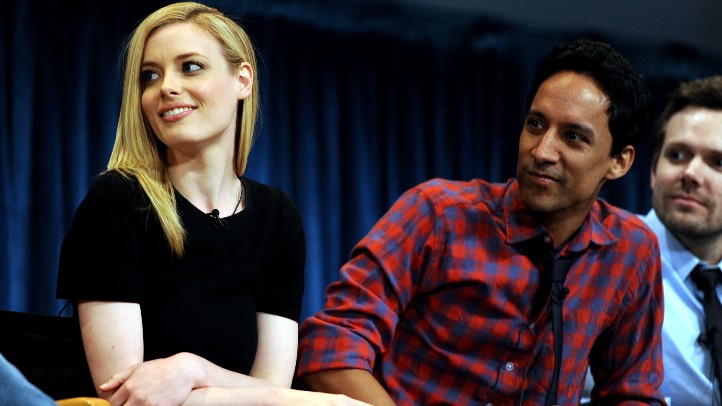 Mention Paleyfest to any avid television watcher and, often, but not always, the word "stars" is one of the first things said. Sometimes it is said multiple times. Stars. Stars! STARS!
We're pretty starstruck about the glittery nature of the typical Paleyfest panel, too, no doubt; there are few non-industry events that can compete with the Paley Center for Media's annual festival for sheer wattage. But, with it just ahead -- well, mostly just ahead -- it starts on Friday, March 2 at the Saban Theatre in Beverly Hills -- and tickets now on sale, we wanted to pass around a few more Paleyfestian props.
1. The famous people on stage often defer to the writers and/or show runner during the Q&A. That is flat-out cool. Respect and all that.
2. The surprise panels are usually a delight. The Paleyfest will very often set its schedule, but unannounced television shows have a way of sneaking in at a later date. We do believe "Supernatural" did that a couple of years back.
3. We like seeing who is chummy with who else. Yeah, yeah. It shouldn't matter. But if a couple has chemistry on a show, we're cheered to see them joshing in real life.
4. Shows do make return visits. "Community" and "Mad Men" will both be back in 2012; surely some of the fans who turned up in previous years will be in the audience. It's good to revisit a series after a few years, to talk about new arcs and new characters and old flames and such.
5. The schedule has breadth. "American Horror Story" and "Revenge" and "Modern Family" are all on this year's calendar; neither dramas nor comedies are favored.
6. Some actors really should receive a Paleyfest punchcard. Alison Brie has starred on both "Community" and "Mad Men," yes? Ryan Murphy has show-ran both "Glee" and "American Horror Story," right? Busy.
7. We know some fans would disagree, but we like that panels remain, if not secret, let's say fluid and unpublished before the big night. Even if you get word that actors X, Y, and Z are set to show, bet actor S may just walk on stage as well, to shouts and gasps. We love the shouts and gasps best.
8. Lastly, Paleyfest has a way of goosing people. New fans get interested in the Paley Center for Media, and some even become members, that's never a bad thing. After all, the Paley Center cares for our television heritage, which is no small matter. Yes, they're very good at rounding up very big names every spring, but the rest of the year they're working on touting commercials and series and clips that rarely get touted. That's worth a lot.
Follow NBCLA for the latest LA news, events and entertainment: Twitter: @NBCLA // Facebook: NBCLA
Copyright FREEL - NBC Local Media