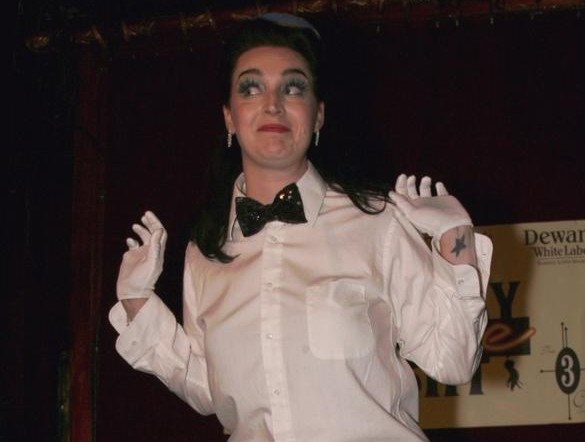 Let's just call Monday Night Tease's tribute to director Quentin Tarantino an annual tradition.
After all, the burlesque troupe has now taken on the director's own brand of loquacious shoot-'em-up-ity a number of times, to much tongue-wagging and blog-post-posting. Now Monday Night Tease has donned its shades and skinny tie and is back with another sassy, sexy, cinemad salute to the talky cineaste. Show's at 10 p.m. at The Three Clubs on Monday, Aug. 23.
Up on the 2010 roster: "Kill Bill," (both volumes, we'll note) "Reservoir Dogs," (which has what appears to be the largest group of the night) and the film that needs more macking on (at least in our opinion), "Four Rooms." Interconnecting hotel stories=movie gold.
With another LA burlesquer taking on "Star Wars" just last month, the only question that remains for us is this: Which film or filmmaker will next get the tassel-and-boa treatment? "Piranha 3D"? After all, Tarantino bud Eli Roth makes a very memorable appearance. Or perhaps the films of Mr. Roth in general?
Copyright FREEL - NBC Local Media