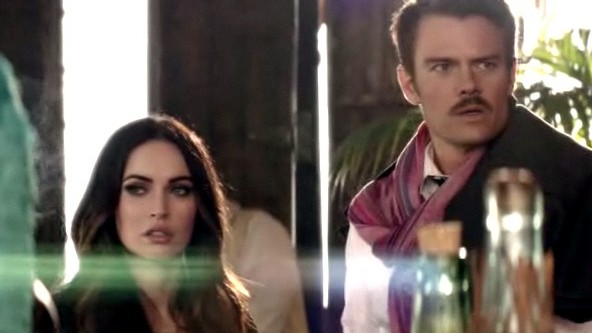 The 2012 Oscar trailer, with its comedian cameos, a secret-agent-y Megan Fox, and Josh Duhamel in a mustache, stirred up some early online love last week.
Now comes the gag reel. Yep, we watched it, because, hey, it's a gag reel. We're firmly of the position that nearly everything is improved by clips of seeing attractive actors flubbing lines. Maybe it is because of our devotion to the "Cannonball Run" movies, or maybe it just feels insidery and chummy.
Are you thinking of Dom DeLuise and Burt Reynolds elbowing each other? We are. With affection.
And now we're thinking this might be the first ever trailer to get its own gag reel. Have there been others? And wouldn't that be a rather wonderful real, in-theater trailer? Picture it: First half is the real trailer, the second half is the gag reel of the trailer. People would talk about it, we bet. You're welcome, Hollywood; feel free to use this if you see fit. (And props to "The Muppets," which played with the form last year, throwing a twist in the middle; never easy to do in a two-minute clip.)
Now, onto Funny or Die. The Oscars are set for Sunday, Feb. 26. Does that still seem faraway? It isn't; Cirque du Soleil's "IRIS" is already prepping to move out of the Kodak for a couple of months.
Follow NBCLA for the latest LA news, events and entertainment: Twitter: @NBCLA // Facebook: NBCLA
Copyright FREEL - NBC Local Media