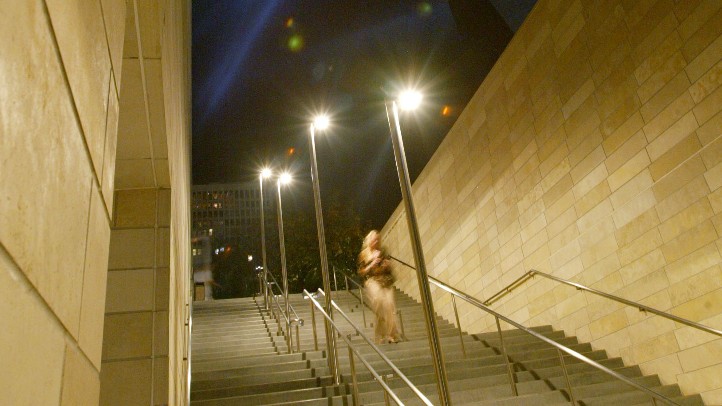 Halloween in LA is like a cupcake store boasting multiple flavors; whatever your pleasure, it is probably ready for the serving. You like a gory, maze-filled event? We got that. You like a gargantuan parade? WeHo has you covered. You like kid-sweet to-dos, that are low on frights? No problem. You like elegant scares that are more velvet and less chains? Those are around, too.
One of our favorite of the last category, which might be the slimmest of all, will go down at Walt Disney Concert Hall on Wednesday, Oct. 31. The setting itself is cinematic enough -- when will a producer put together a haunted movie *inside* the world-famous venue? -- waiting -- but what'll go down on Halloween is pitch perfect.
Though perhaps "pitch" is a bit of a misnomer. "The Cat and the Canary" is one of the most tense flicks of the silent-film era. But, of course, any silent worth its dramatic gestures must have live organ accompaniment; Clark Wilson will do the honors that night. You've heard organ inside the hall? It's the sound of Halloween itself. Someone should just trademark it.
The film is from 1927 and involves a will, an asylum, and some very tense people. No zombies. No vampires. Just characters listening for noises in hallways. We're pre-feeling the terror.
Tickets start at $37.
Follow NBCLA for the latest LA news, events and entertainment: iPhone/iPad App | Facebook; | Twitter; | Google+; | Instagram; | RSS; | Text Alerts | Email Alerts
Copyright FREEL - NBC Local Media