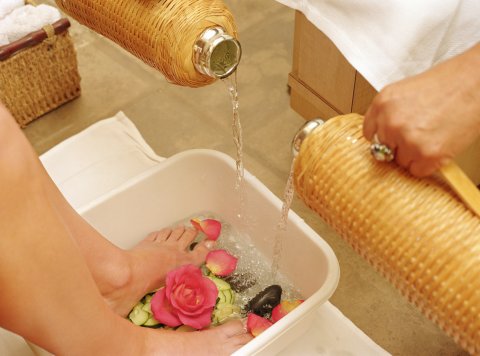 Much has been said, written, and said again, and again, about the holidays and stress. Just us typing that is adding to what everyone already knows. So when a gift can be a stress-buster, so much the better.
That's one reason that the Spa Week Gift Card Holiday Sale caught our getting-tired eyes. The deal: Snap up a $100 Spa Week card for eighty bucks. It's a whopper of a discount -- no shading off a buck here and there -- and sure to be pleasing to a spa-obsessed friend or relative.
Or you. By the way, the Spa Weekians say the card never expires, so if you can't use it during the holidays, don't stress. And if you do stress, use the card at once and take care of the situation.