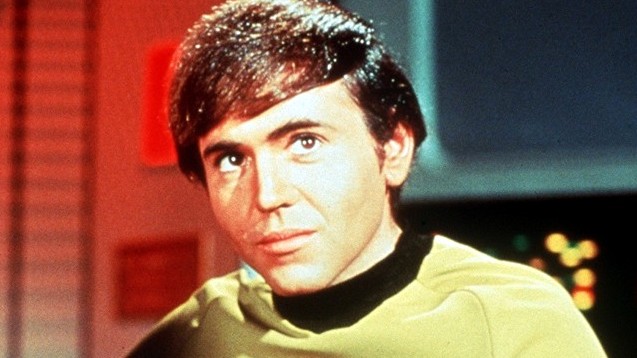 Two "Star Trek" truisms? One: If you've lived in LA long enough, you'll politely pretend you don't see stars when they're out among you. It's just courtesy. The asterisk there? If they're "Star Trek" stars. Walter Koenig, aka Chekov, was at an event we attended a few months back and it eclipsed the event itself, for us; yep, we were way excited.
Trekkers, you with us on this? Thought so.
The second truism? When one shakes her fist and yells "Khan," a la Captain Kirk from "Star Trek II: The Wrath of Khan," one must add as many a's to the middle as possible. We're about to add eight or so: Khaaaaaaaan!
Trekkers, yes on that? Big yes.
Put those two things together -- Walter Koenig and "Star Trek II: The Wrath of Khan" -- and you pretty much have the perfect afternoon out in Hollywood. And it's an afternoon about to be made real on Saturday, Sept. 8 when Mr. Koenig visits the Egyptian Theatre to introduce the most-obsessed-over of all the "Star Trek" films -- yeah, we said it -- as well as a Trek parody and a classic episode ("Spectre of the Gun," my Enterprise-loving peeps).
It's in honor of Mr. Koenig receiving his Walk of Fame star this week. Set phasers to awesome.
Before we go, we have last words. One? Are you picturing Mr. Chekov at the start of "Khan," now, with the prongs holding the Ceti Eel by his ear? Of course you are. Two? Have you checked out the Google logo? And three: Even if you can't make it you have to see the fantastic photo of Kirk up on the American Cinematheque page; it'll make you want to shout Khaaaaaaaan to the heavens, all over again.
Follow NBCLA for the latest LA news, events and entertainment: iPhone/iPad App | Facebook; | Twitter; | Google+; | Instagram; | RSS; | Text Alerts | Email Alerts
Copyright FREEL - NBC Local Media