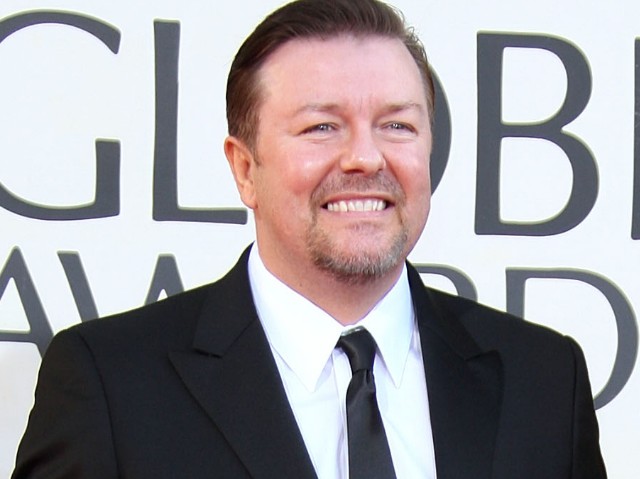 THE 67TH GOLDEN GLOBE AWARDS: Everyone talks about the chumminess, the loose-lip-ness, the mixing/mingling of television and films stars. We like to watch winners slooowly make their way to the stage around all those tables. No straight aisles to gallop down. Plus, we like host Ricky Gervais. The pre-show starts up at 4PM on Sunday, January 17th. Golden Globes: Complete Coverage
ASIAN AMERICAN EXPO: A huge trade show devoted to travel, food, and just so much more expands over five halls at the Fairplex in Pomona. Stroll by some 800 booths, and watch the dance performances. Saturday, January 16th and Sunday, January 17th, 10AM-7PM, $8 adult.
GOLDEN GLOBE NOMINEES FOREIGN-LANGUAGE PANEL: You like the Golden Globes, but you're not attending, and maybe you're not planning on watching. It's all about the nominees for you, and experiencing every film and show and talk you can. We recommend this one, at The Egyptian, on Saturday, January 16th at 1PM. It's free and sure to be filled with film-y factoids.
AGA BOOM: Clowning that is whimsical and strange and a tad mad and a tad grown-up but not so grown-up that tots can't enjoy bounces, like a great inflated shiny ball, into the Carpenter Performing Arts Center on Saturday, January 16th and Sunday, January 17th.
AN EVENING WITH TIPPI HEDREN: "The Birds" spring -- flock? -- instantly to mind when many people think of Ms. Hedren, but we'll also cite Hitchcock's "Marnie" as a favorite. Her Legend Series show on Saturday, January 16th -- it's part of the Magic Castle Legend Series -- supports her feline-loving Roar Foundation.
Copyright FREEL - NBC Local Media