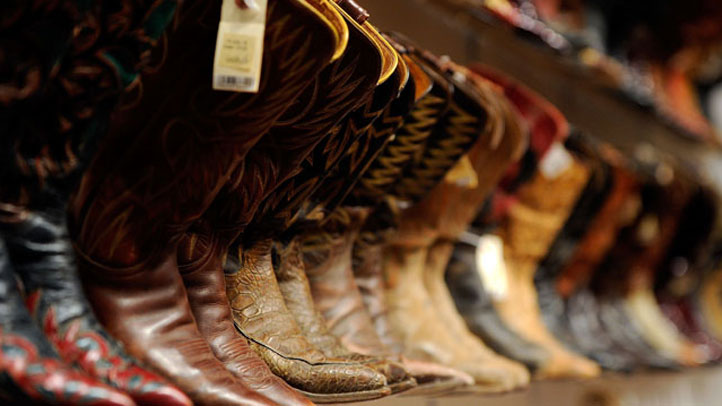 DESIGN TO MUSIC: You like Western wear, Western music, you like wagon wheels and barn doors all over your house, from entrance to bathroom. But where can you go to really get into the full-on lifestyle? WestFest in Palm Springs is the answer. The four-day spur-wearing spectacular is all about La Vida Western, from the Western Design Expo, to a BBQ showdown, to a fast draw competition, to the mercantile with a seriously old-timey vibe. If you're not booted-up and ten galloned-up and belt buckled-up, you'll soon be in no time at all.
PLUS: WestFest has a particularly famous event at its yippee-ki-yay heart: the Frank Bogert Memorial Rodeo. So when you need a break from the shopping, and the dancing, and the eating, and the more eating, you can watch some cowboys and cowgirls do some lassoing and roping and such. But, above all, you'll want to make time for the cowboy poetry sessions. Stories of the range and big skies, heard after a day of BBQ eating and lasso cheering? A perfect fit. Perfect like the right saddle fits the right steed.
DATES: Thursday, March 24 through Sunday, March 27 in Palm Springs.
Copyright FREEL - NBC Local Media