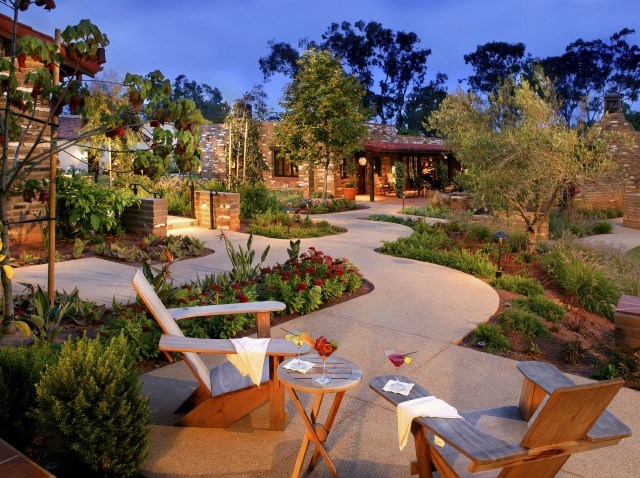 Your job: Decide to get out of town and fast. Our job: Help you find where you're headed. This week, NBCLA's Worth the Drive takes us to...
Estancia La Jolla: Did you read the words "La Jolla" and find that the knot in your left shoulder just got 40 percent less knotty? Mere photos of this resort will fully de-knot that bad boy all together. Spanish-California-dreamtime-fantasy.
Opened in 2004: The Estancia serves both conference goers and vacationers. The meeting-space part of the resort means there are several happenings that include classes for guests, speakers, and the like. See the Women's Wellness Weekend below.
An upcoming Mom-nice package: The resort is offering a Bountiful Botanicals Package on May 15. That's Secret Garden Tour day in La Jolla, and the hotel has a deal to go along with the flower-gazing. The rate is $159, there's no resort fee, comp parking. This might be a lovely thing to surprise your mother with come Mother's Day. A getaway the following weekend. Talk about being a good kid.
Another upcoming Mom-nice package: The Women's Wellness Weekend which happens May 21-23. Check out the full roster of fitness classes and better-living seminars.
Copyright FREEL - NBC Local Media