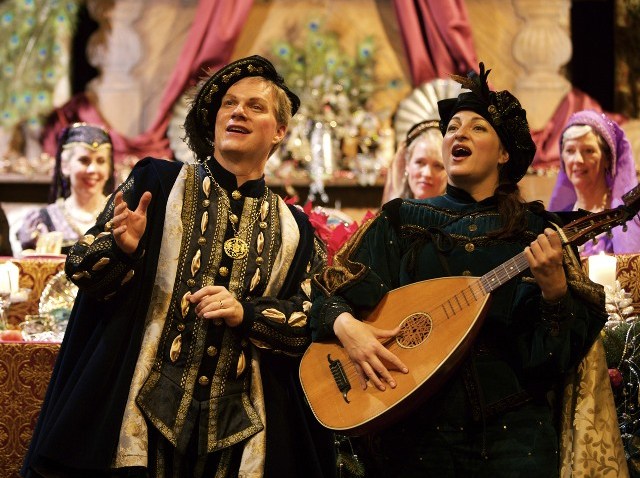 MEDIEVAL MERRY: Of course, we're just going to up and assume you know all about the famous and festive Bracebridge Dinner, which has been happening at The Ahwahnee in Yosemite for decade upon decade. And you know that it is a wonderfully over-the-top occasion that requires some planning and some definite saving up. But a few discount packages were just announced for the 2010 dates, if you happened to have started that whole saving-up part a bit late.
50% OFF: The dates are Dec. 13, 14, and 16, the discounted packages are limited, and the stay-over spots include Yosemite Lodge for all three of those dates, and The Ahwahnee on Dec. 14. The packages include a whole candy bowl of good stuff, like tickets for two to the dinner, a room for two, a portrait sitting, and a shuttle for people not staying over at The Ahwahnee. You'll want to read all, and call for details, and then find the velvet-iest thing you own to wear.
PORTRAIT SITTING: !!!! Now you know what we're getting at when we recommend velveting-up.
UPDATED: You'll want to mention "Reduced," when you make this deal. Huzzah huzzah! Read on, yuletide revelers. Read on.
Copyright FREEL - NBC Local Media