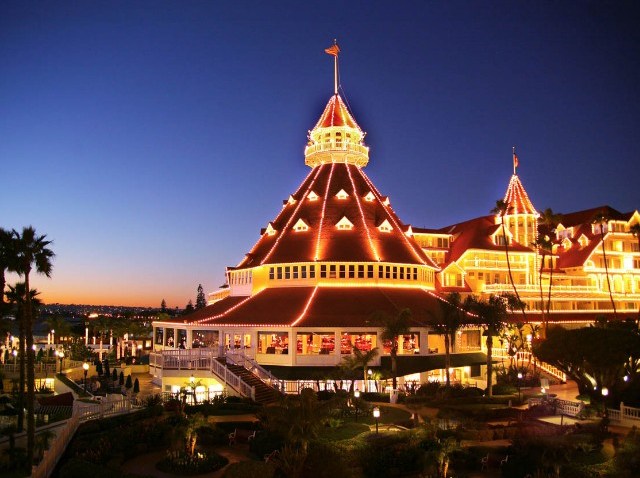 Your job: Decide to get out of town and fast. Our job: Help you find where you're headed. This week, NBCLA's Worth the Drive takes us to...
"An American Christmas": It's the annual holiday play at the historic, oh-so-elegant Hotel Del Coronado in San Diego.
2009 dates: December 13th-27th
You're in the play: Without giving too much away -- isn't this time of year all about delightful surprises? -- we will say that the setting is a grand party in 1909. A party that you participate in. A play set in the hotel's beautiful ballroom. All very twinkly.
Lamb's Players Theatre: The company that will be setting the mood and merriment, as they've done for the last decade and a half.
The meal: It isn't all cocktail-type, 1909-ish chitchat. There is eating. Feasting, really. Five courses of feasting. While people in pinafores and handlebar mustaches fuss and coo over you (you are the guest, after all).
Holiday packages: The Hotel del has several running right now; check 'em out and see what fits your schedule. The Stocking Stuffer package, which includes a daily shopping credit, is something we'd like to find in our own stocking.
Copyright FREEL - NBC Local Media