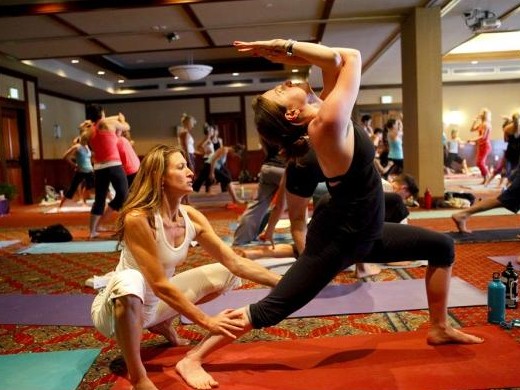 Your job: Decide to get out of town and fast. Our job: Help you find where you're headed. This week, NBCLA's Worth the Drive takes us to...
Wanderlust: It's a large-scale music festival, yes; it has attracted the likes of Jenny Lewis and Amanda Palmer in the past, yes; but it offers something other music festivals tend not to, typically: downward dog techniques.
Yoga + tunes: Those two elements are at the heart of Wanderlust, which is back for its second season in 2010.
Dates: Thursday, July 29 through Sunday, August 1
Location: Squaw Valley
Cable car: You're invited aboard the Valley's famous above-it-all conveyance, but not merely to sightsee; there are yoga classes at the top. You've taken the bus to yoga, but have you ever boarded a cable car?
The yoga part: Wanderlust is "not affiliated with one yoga tradition," according to its site; rather, look for teachers from several disciplines to be leading workshops.
The music part: Moby and Brazilian Girls are two of the acts set to get half-pigeon practitioners loose-limbed, or rather loose-limbed-er.
The nature part: Squaw Valley. Firs and mountains. Not so much with the city-based honking. Rather, inward/outward quiet.
Tickets: There are long-weekend-long tickets -- "Sage" for $450 -- as well as single-day tickets, and a day program for kids. Oh, and a daytripper pass, too, for people who want to skip the mat and go for the music.
Worth the Drive? It's not far from Reno, so this one may be Worth the Air and Rental.
Copyright FREEL - NBC Local Media