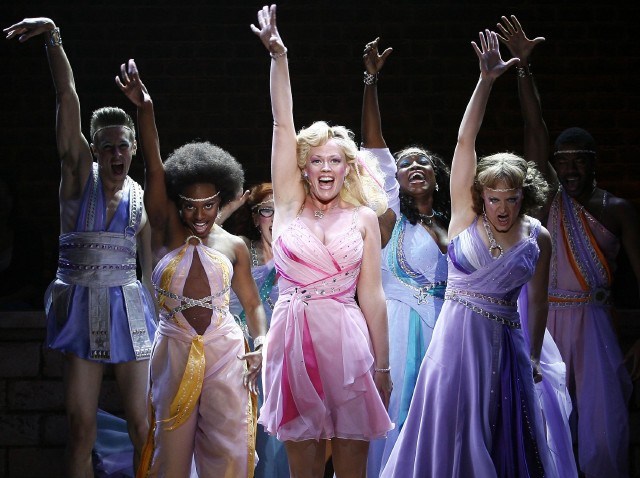 Not every single play or musical in December has to come bearing a sprig of holly and a snowflake.
We're not knocking the sprig of holly. Festive and all that. But sometimes we just want roller skates and shiny stretchy bodysuits and sequins and hair-wings so big one could get at least five feet of lift-off in a stiff breeze.
"Xanadu" delivers that. If you've seen the ELO-meets-The-Tubes-meets-Olivia-Newton-John-meets-Gene-Kelly flick, you know it delivers that, and delivers it hard. But so does the hit stage musical, which has been skating around the country for a few years now.
It's pulling into Segerstrom Hall at OCPAC on Tuesday, December 15th and putting the rubber stoppers down. And Kira and Sonny will be spinning in a magic twinkly cone of romance through December 27th.
What's your favorite song? "All Over the World" or perhaps the theme? And will you buy a shiny new pair of skates, complete with glitter laces, after seeing the production? Say yes.
Copyright FREEL - NBC Local Media