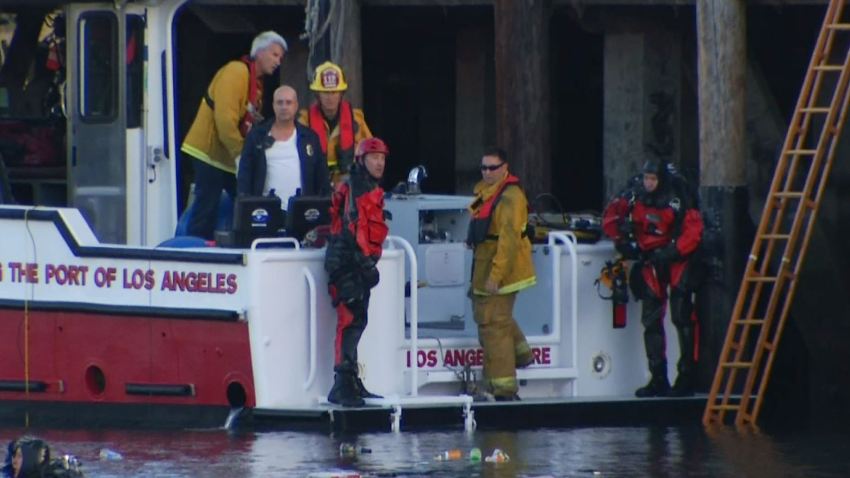 An 8-year-old boy has died after he was pulled out of his family's car submerged in the San Pedro harbor, a day after his brother died in the same incident.
The boy was identified Saturday as Abdelkrim Elmezayen by the Los Angeles County Coroner's Office. That was the name officials originally gave for his 13-year-old brother, but they corrected that information Saturday, saying that Abdelkrim's brother was El Hassan Elmezayen.
The boys died after the vehicle they were riding in plunged into the water at the Port of Los Angeles Thursday.
The coroner's office said a hospital mix-up led to the incorrect name being released Friday
Abdelkrim was sent to the hospital in grave condition after being trapped in the submerged vehicle.
Witnesses said the vehicle drove off the edge of the harbor and into the water at 6 p.m. near Berth 73. Both the mother and father were also in the vehicle, with the father driving, police said.
One witness said the car appeared to speed up when it drove off the dock.
They were in fair condition after being rescued from the water, officials said.
LAPD detectives initially said the case was an accident, but later clarified that the boys' cause of death had not been determined as of Saturday morning.
Neighbors of the family said the parents were "peaceful people" and "good parents."
NBC4's Asher Klein and the City News Service contributed to this report.