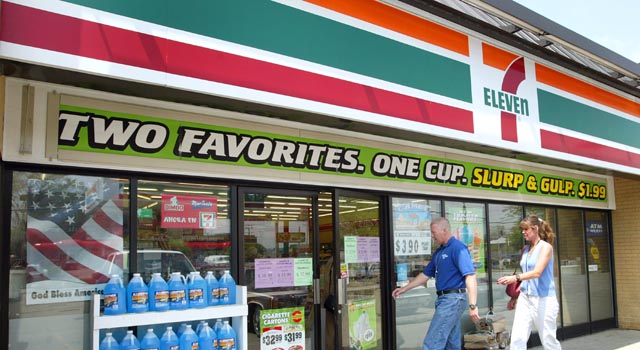 Although it feels like there's already a 7-Eleven on every corner, the convenience giant is planning to double its Southern California empire by adding 600 new stores. That's a lot of Slurpees.
The company hired commercial real estate broker CB Richard Ellis to start scouting locations for the planned seven-year expansion, the Los Angeles Times reported Thursday:
Buoyed by an uptick in convenience store sales nationwide and support from its Japanese corporate parent, officials at 7-Eleven say they want to restore the empire that the company reigned over before gas stations and other retailers moved onto their turf.
Local
Local news from across Southern California
Despite 7-Eleven's pseudo-creepy Manifest Destiny, SoCal may not be ready for the empire to expand.
"It is difficult to see that there is a screaming need for more convenience stores," analyst Richard Giss told The Times.
Just this year, the chain laid off 200 non-store workers and planned to stop contributing to employees' 401(k) retirement plans. Even so, the expansion may end up saving the company big bucks, The Times reported.
Officials at 7-Eleven said that by launching so many stores in the middle of a crushing real estate downturn, it will save millions of dollars on rent.