The Los Angeles City Council tentatively approved an ordinance that would make Los Angeles the first city in the nation to require actors to use condoms on pornography film sets.
The council voted 11-1 on the first reading of the ordinance. Approval on second reading next week would make the condom requirement law and avoid a costly election to put the issue before voters in June.
Councilman Mitchell Englander cast the lone dissenting vote. A second procedural vote on the ordinance requires a simple majority of the council to give final approval.
Council members also voted unanimously to form a working group comprised of the City Attorney's Office, Police and Personnel departments and state occupational safety officials to figure out how to enforce the new requirements.
Condom Law May be Put to LA Voters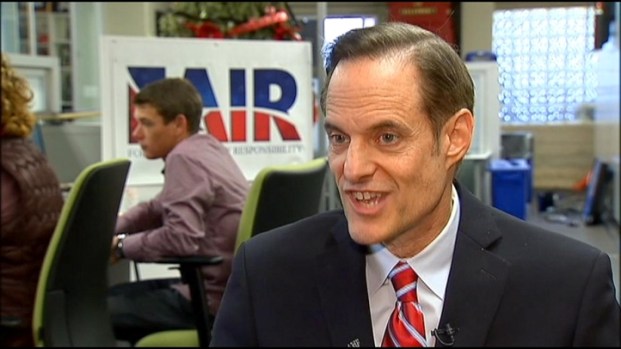 Earlier this month, proponents collected over 71,000 signatures to put an initiative on the ballot in the city of Los Angeles. The measure is still facing a legal challenge by City Attorney Carmen Trutanich, who filed suit earlier this month.
A similar measure is also in the works for Los Angeles County. AIDS Healthcare Foundation, an AIDS advocacy group, said it's working to collect the 200,000 signatures that are required for it to make the November 2012 ballot.
But county officials have complained such a law would be too difficult to monitor and that it is a matter for the State Legislature.
The ballot proposal has also come under fire from the Free Speech Coalition, a Canoga Park-based industry trade group. The group issued a statement in support of the lawsuit, calling the measure "political grandstanding" and a waste of taxpayer dollars.
Opponents maintain any law would just force adult film productions to either move out of town or go underground.
California Division of Occupational Safety and Health already requires condom use in adult films however the agency can only act after it receives a complaint.
Follow NBCLA for the latest LA news, events and entertainment: Twitter: @NBCLA // Facebook: NBCLA