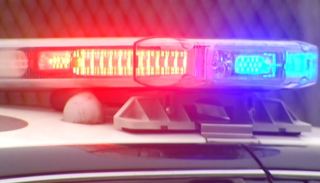 A man was shot after allegedly pointing a gun at a deputy in the Broadway-Manchester area of South Los Angeles early Sunday.
Authorities responded around 3:45 a.m. to reports of a man armed with a gun and possibly selling drugs in an alley near 118th and Main streets, according to the Los Angeles County Sheriff's Department.
When the man allegedly pointed a gun, a responding deputy fired more than once, striking the man. He was taken to a hospital but was expected to survive.
The deputy was not injured in the shooting.
Published at 12:17 PM PDT on Aug 10, 2014 | Updated at 12:18 PM PDT on Aug 10, 2014