Dubbed the "San Pedro Grinch" by detectives, a man is accused of snatching up packages from doorsteps and, in at least one case, rewrapping the stolen gifts and placing them under his own Christmas tree, the Los Angeles Sheriff's Department announced Thursday.
Michael Wieczorek, 42, was arrested Wednesday as part of an investigation into the theft of a delivery package from a porch in Rancho Palos Verdes. During the probe, detectives happened upon a suspected identify theft ring and a pile of purported presents valued at thousands of dollars, Sgt. Mark Moffett said in a news release.
A pair of red pajamas with a snowflake pattern reported stolen from an address on Nancy Road in Rancho Palos Verdes was found under Wieczorek's Christmas tree, wrapped, with a tag that read, "To: Mom; Love: Michael," Moffett said.
Investigators said they also found stolen mail from addresses across the Southland. "Especially disturbing was the numerous Christmas cards recovered among the stolen mail," Moffett said.
Vacuum cleaners, jewelry, toys, an air-soft pellet rifle, blenders, clothes and kitchenware were among the pile of items recovered from Wierczorek's home, sheriff's officials said.
Investigators believe most of the items were obtained by stealing packages from front porches or purchasing them fraudulently using stolen identities.
Wieczorek was found with credit cards, IDs that did not belong to him, and narcotics, police said. He also had a Kershaw-brand knife that was reported stolen from a home on Nancy Road in Rancho Palos Verdes.
A search of the 42 year old's home turned up what detectives called "a plethora of instruments" used in identify theft, including computers, credit-card reading devices, counterfeit California Driver's licenses, altered checks and fraudulent income tax forms.
Detectives believe Wieczorek may have been filing tax returns using other people's identities and then stealing their returns.
Wierczorek was out on bail Thursday night after posting a $20,000.00 bond. He is scheduled to appear at Torrance Superior Court on Jan. 10, 2013.
Anyone who believes the items pictured, below, may be theirs can visit the Lomita Sheriff's Station from 12 p.m. to 2 p.m. on Dec. 21 to reclaim their property. The station is located at 26123 Narbonne Ave. in Lomita.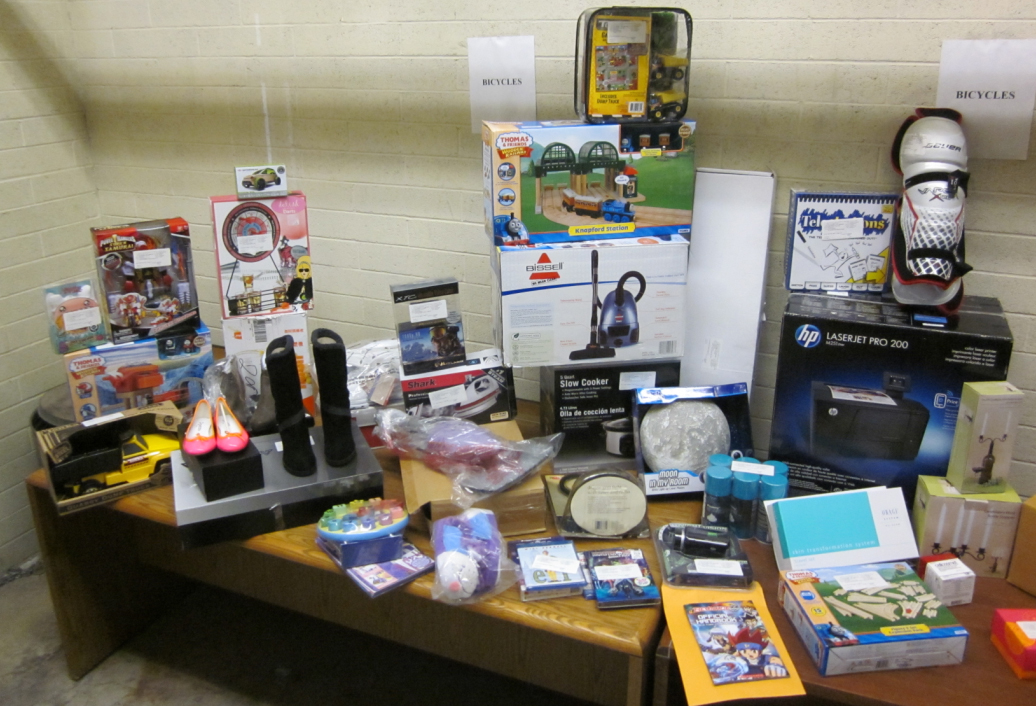 Published at 10:30 PM PST on Dec 20, 2012 | Updated at 10:59 PM PST on Dec 20, 2012