Every year in the United States, about 36,000 people die of the flu. That's an average. It puts in perspective the number of deaths we have seen from Swine Flu here in the US (just one, as I write this) and around the World. So why is this flu such a big deal?
Are we overreacting to the Swine Flu? And if not, why is it so much more dangerous than the flu viruses that float around us all the time?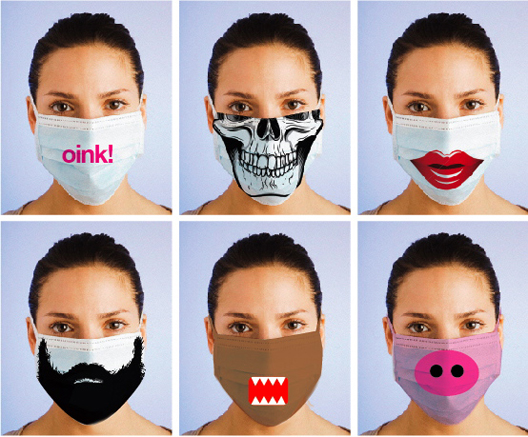 I'm liking Reuters news for the best information on Swine flu, even covering the US and Mexico. For example, American news sources reported the first US death from swine flu was a 23 month old in Texas. Reuters was where I learned that the little boy was in the US, visiting from Mexico -- having likely been exposed to the flu there, rather than here.
It's also where I read, today, about how the first person in Mexico to die from the Swine Flu went from clinic to clinic, desperate for help. The story says thd 39-year old woman was a census taker in the city of Oaxaca and got sick April 4 with what she thought was a severe case of pnemonia, but wasn't admitted into a hospital until nearly three weeks later. It also says doctors were baffled by what was wrong with her.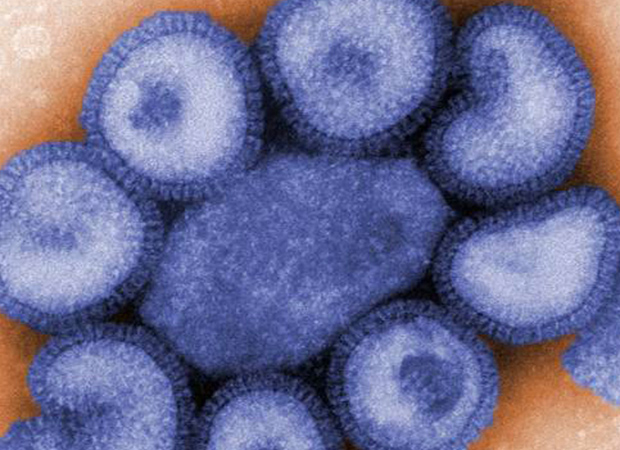 The answer I've heard the most, about why the Swine flu is special, is that viruses that mutate off animals and then enter the human population have much more killer potential than the ones that have been running around in humans and mutating around in us for years. Dr Nancy Snyderman, on Today, said something to that effect -- that our immune systems are not equipped to deal with something that unfamiliar.
Local
Local news from across Southern California
So, maybe we're not overreacting. When the World Health Organization' director General says "all countries should immediately now activate their pandemic plans," I think we should listen.
In fact, a few websites (bypassing the conspiracy theorists) say we are under-reacting, and under-reporting. Take, for example, this story called Is the Swine Flu Outbreak Much Worse Than They Are Telling Us? -- it says "...there are now frightening indications that the swine flu outbreak is much worse than the mainstream media is telling us. Multiple eyewitness reports out of Mexico confirm that the real death toll there is far higher than the 152 confirmed deaths that are being reported internationally."
It goes on to offere these "eyewitness" accounts:
*Antonio Chavez, a medical doctor from Mexico City: I'm a specialist doctor in respiratory diseases and intensive care at the Mexican National Institute of Health. There is a severe emergency over the swine flu here. More and more patients are being admitted to the intensive care unit. Despite the heroic efforts of all staff (doctors, nurses, specialists, etc) patients continue to inevitably die. The truth is that anti-viral treatments and vaccines are not expected to have any effect, even at high doses. It is a great fear among the staff. The infection risk is very high among the doctors and health staff. There is a sense of chaos in the other hospitals and we do not know what to do. Staff are starting to leave and many are opting to retire or apply for holidays. The truth is that mortality is even higher than what is being reported by the authorities, at least in the hospital where I work it. It is killing three to four patients daily, and it has been going on for more than three weeks. It is a shame and there is great fear here. Increasingly younger patients aged 20 to 30 years are dying before our helpless eyes and there is great sadness among health professionals here.

*Yeny Gregorio Dávila, Mexico City: I work as a resident doctor in one of the biggest hospitals in Mexico City and sadly, the situation is far from "under control". As a doctor, I realise that the media does not report the truth. Authorities distributed vaccines among all the medical personnel with no results, because two of my partners who worked in this hospital (interns) were killed by this new virus in less than six days even though they were vaccinated as all of us were. The official number of deaths is 20, nevertheless, the true number of victims are more than 200. I understand that we must avoid to panic, but telling the truth it might be better now to prevent and avoid more deaths.
The Bloomberg.com story says "...the first pandemic since 1968 is imminent after the outbreak spread to at least nine nations. Infections have been identified in 11 states in the U.S. The WHO raised its six-step pandemic alert to 5 from 4, the second jump in three days. "The biggest question right now is this: How severe will the pandemic be?" said Margaret Chan, director-general of the WHO."
There's only one level to go from there, and that's level 6 ... when we hit level 6, it is officially a pandemic, defined on Wikipedia as "an epidemic of infectious disease that spreads through populations across a large region; for instance a continent, or even worldwide."
Just now, while I was on the Today Show website, I saw the story about the now ex-fiancee in the Craigslist killing case is moving on. I wrote about this a few days ago, um, right here. Anyway, the wedding is off. The story says:
The fiancee of accused Craigslist killer Philip Markoff still believes in his innocence — but also intends to move on with her own life.

Megan McAllister visited Markoff in a Boston jail yesterday, their first meeting since the man she had intended to marry in August was arrested 10 days ago and charged with murdering a woman in one Boston hotel and assaulting another woman in a different hotel. Police say Markoff had set up meetings with both through sexual services ads placed on Craigslist.

"I think, yes, she believes that he is innocent," her attorney, Robert Honecker, told TODAY's Meredith Vieira Thursday morning from Boston. Honecker said that McAllister spoke privately with Markoff for 25 minutes.
The attorney went on to say McAllister wasn't going to put her life on hold while the trial played out.
And one of our own dear friends here at NBC isn't putting his retirement on hold anymore ... today we bid a fond farewell to Vern Robinson, who has been with us here on the Burbank lot for more than 32 years!
This is his last day, and we upheld a tradition (one that has been fading, but still going strong with some) of Door Lotto Bingo after the morning news.
See, there are a few doors left on our lot that have these antiquated keypads (that were replaced by badge sensors) and one of them is right outside Studio 10. So at 7am, they come from all over to drop $2 in the pot and try for the high number combo on their choice of a row in the ever-changing electronic display.
Check out the video tape of Vern's last game of Door Lotto ... will the game live on as the players retire, one by one?
There's a story that NBC security flagged "unusual activity" on the Studio 10 door a few years back and there was big concern that someone was trying something funny on our security system.
Well, it was funny all right -- I think it's hysterical, the fact that the abandoned door-code pads are popular gambling spots for employees looking to score a little extra cash to spend on Steak-and-Eggs Thursdays at the NBC Commissary.
And congratulations, Vern, on 32-plus years behind the scenes at NBC, always making us smile, and especially claiming victory and cleaning up on your last day! We'll miss seeing you come running, smiling ear to ear, money in hand at the end of our newscasts.